For the Christmas 2012 makeup collection Armani takes inspiration in  the various nuances of cold winter days, especially in the moonlight which brings out translucent reflections.
There are four products in the collection and am I personally very interested in one of them which is LIP MAESTRO Colour Zero, Instant lip enhancer (£25)
This is basically a top coat which mattifies other lip products or can be used directly on the lips. It is promised that the colour will still look luminous and the lips will stay hydrated.
 All-in-one White Night Palette (£60)
Two (LE) palettes that come in a black lacquer case which include: Frosty Highlighter, two eye shadows and a matte lipstick.
Moonlight Beige Palette: Beige shimmer powder,  two taupe eye shadows and Beige lip wax.
Moonlight White Palette: Snow-like face highlighting powder, two grey eye shadows and red lipstick.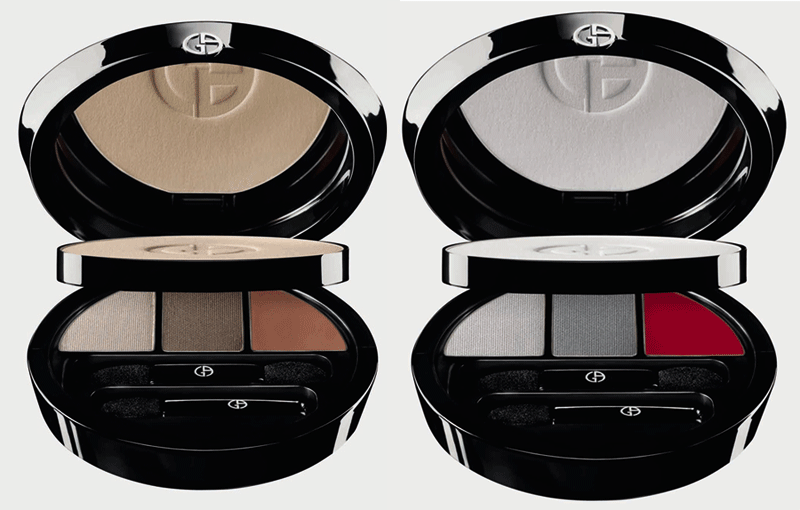 MICRO-FIL Loose Powder Moonlight Pink, The finishing touch (£32)
This is a limited edition loose powder in with rosy shimmer that should even out the skin and warm up the complexion.
 And here is a tip from Linda Cantello, International Make Up Artist for Giorgio Armani Cosmetics.
"This winter, think white, partify your make up with a swoosh of fine white powder boosted with platinum particles, worn alone as a highlighter or swept over eye shadow.
This beautiful compact will add shimmer and sparkle to any make up. I love it over a grey smudgy eye, so eyes look sultry and slightly retro, or nude shadow for an unexpected combination of naked and dressed."