Here is the latest Dita von Teese's  collaboration with ArtDeco Cosmetics – Golden Vintage collection which was inspired by the Golden Age of 1940's Hollywood.
It is a very glamorous collection with everything you may need to create a holiday look, from red lipsticks and nail polishes, to beautiful powder and blush, and even beauty marks!
The products come in a limited edition gold design.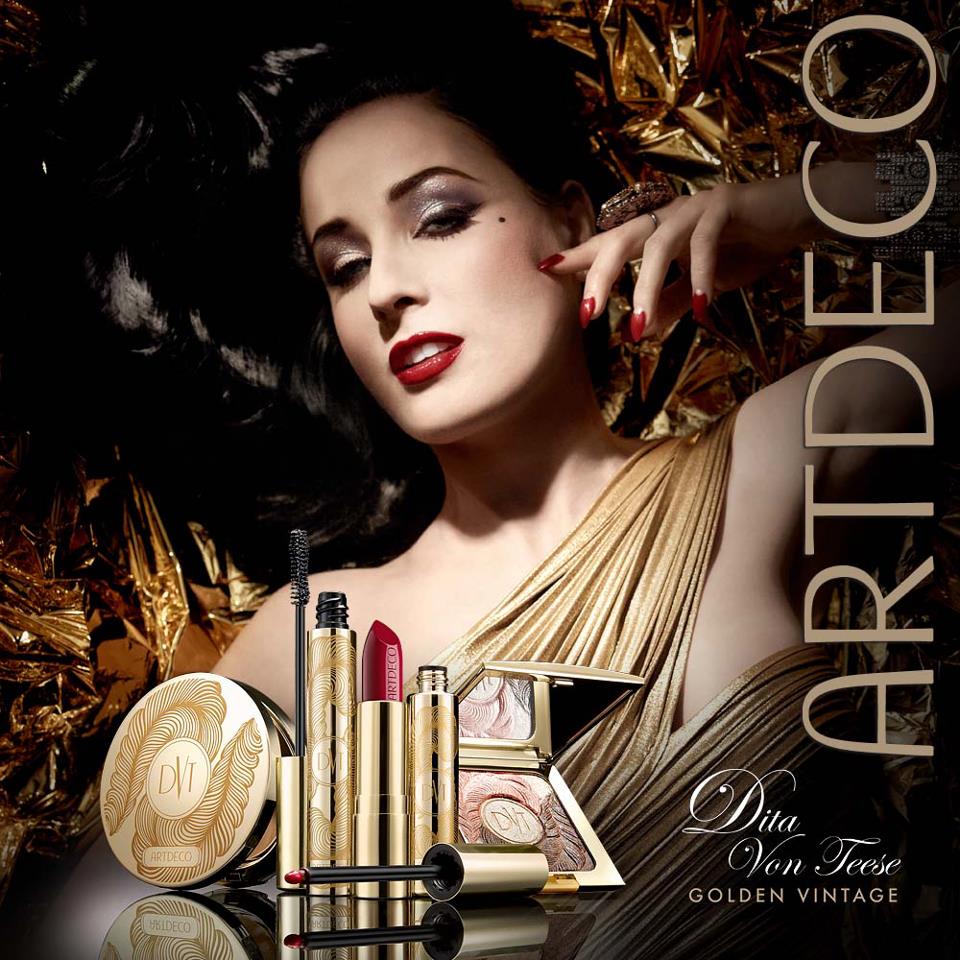 Face
Candelight Powder
Finely-milled powder with pearlescent pigments.
Golden Vintage Blusher in Enravish
Beauty Marks, come in different sizes.
Eyes
Golden Vintage Eyelights
Golden Vintage Lash Designer
Strip Lashes
26 Black
43 Black with crystals
Lips
Golden Vintage Lipstick
15 Muse Red
28 Maitresse
36 Valentina
Golden Vintage Lip Lacquer
Nails
Ceramic Nail Lacquer
156 Narcisse Noir
169 Sleight Of Hand
Mini Ceramic Nail Lacquer
10 Gilded Moon
12 Diamond Moon