It's not a secret that I love ArtDeco eye shadows a lot and I always love getting the new shades. I've already reviewed some of my eye shadows so you can read my thoughts about the quality here.
And today I want to show you my neutral palette which looks like this.
without flash
The shades are:
512 – matte white
10 – shimmery white. I've alredy used this eye shadow completely in the past. So this is my 2nd one.
18 – shimmery taupe
605 – shimmery metallic grey/silver
Here is how they look like with flash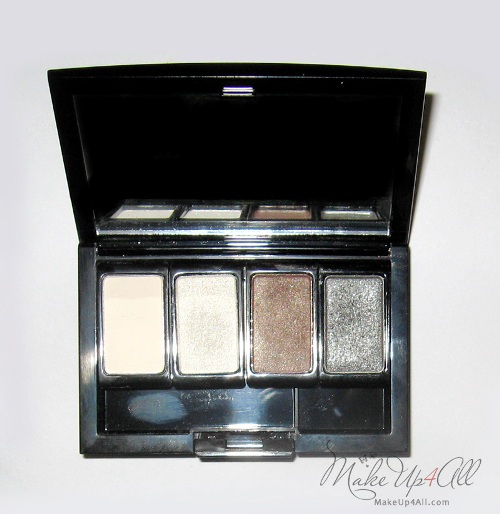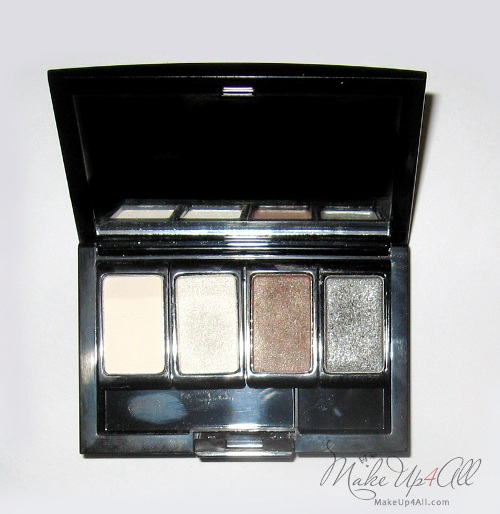 And here are the swatches
Each eye shadow is around €5 and the palette is around €8, depends on the country. So the palette is €28-€30.   I love these eye shadows and I've been using them for years now. There is a great selection of colours and there are different textures plus you can always get a different design of the palette. The quality of the eye shadows is amazing and they stay on for a long time.
And have  you tried ArtDeco eye shadows?