I have to admit that I am slightly obsessed with dystopian novels, and  love all those futuristic and manus x machina themes. And, yes, I do have a board on Pinterest.
It may have something to do with the fact that I did culture studies back at uni and read lots of philosophical theories on the subject.  Whatever it is, I have been always fascinated with the futuristic beauty.
Here is actually a photo I've posted on Instagram recently.

The products shown are:
And here are also some kick ass beauty looks from the relatively recent  MET Gala, how cool are they?
While I probably wouldn't be able to pull of silver hair or intense silver eye shadows, I am dying over those vampy lips.
Yes, I  can't get over how cool all those silver and holographic looks are. And I am currently looking for a nice piece of clothing or shoes with a futuristic vibe to them.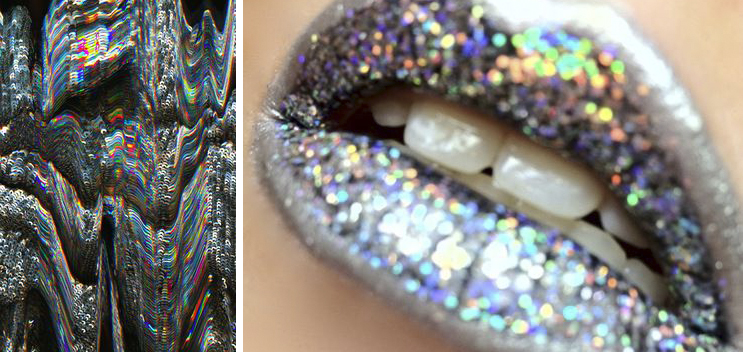 And what inspired you lately?