I've noticed that a lot of  beauty products are inspired by the Ballerina theme lately. Can this do anything with the Black Swan?
Here is for e.g the new Sephora nail polish collection which is called Urban Ballerina.
It didn't come with Natalie Portman of course, I just put the images together myself
The shades are: 4 x 0.125 oz Nail Colors in (from left to right): Leotard-Optional, The Way Tutu His Heart, Who's Spinning Tonight?, and Break a Leg-Warmer!
I LOVE that grey and purple! I would so get this set (if it was available here) especially for $18 only.
And here is one more Ballerina inspired collection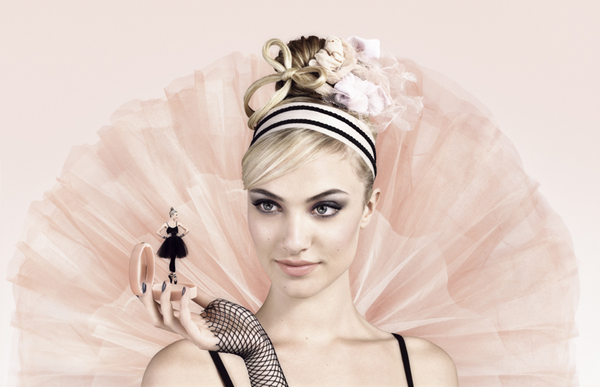 It is the promo photo of the Bourjois Paris Ballerine Spring 2011 makeup collection which will include 3 new shades (nude, teal and intense black) of the Smokey Eye pencil among the other products.
These are absolutely amazing, I've bought myself 2 and will probably buy more shades. I am dreaming about a lime green, forest green and gold shades in such formula.
And do you like this trend? Any Ballerina collection you've spotted?