I have already posted about so many new blush launches, but BECCA's Beach Tint Shimmer Soufflé  is probably the most exciting!
Remember my post in January and how I was worried about the new release? Well, the new blushers look even better than I  could imagine.
Beach Tint Shimmer Soufflé (£22.00) combines BECCA Beach Tint and Shimmering Skin Perfector! It doesn't get better than this!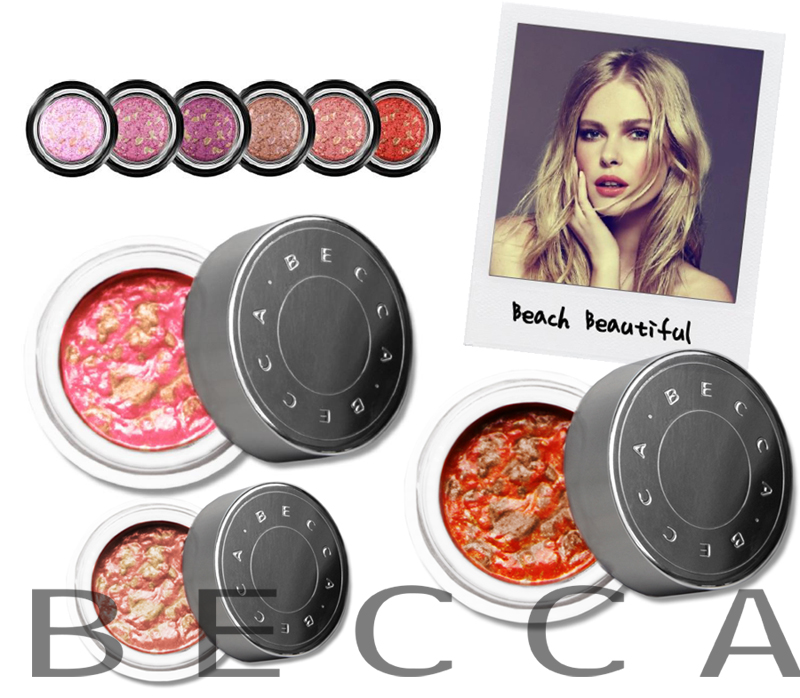 BECCA promise "beautiful air-whipped powder-gel that provides a wash of luminescent colour for the cheeks!" . Just like the beach tints, it has the corresponding scent, the formula is  water-resistant and free of parabens and talc.
There are six shades: Lychee/Opal, Guava/Moonstone, Raspberry/Opal, Fig/Opal  and Watermelon/Moonstone and Papaya/Topaz.
I like the second and third blushes on the promo the best, I guess those are  Raspberry/Opal and Watermelon/Moonstone.   And what about you?