The new Bobbi Brown Desert Twilight makeup collection looks very tempting with the beautiful turquoise and dark brown shades and the multi-purpose products.
Long-Wear Gel Eyeliner in Twilight Night Shimmer Ink, £17 /$24
Long-Wear Cream Shadow in Blue Moon, £17/$24
There are six new lip glosses (£17/$23):
Lip Gloss in Evening Rose (LE, a heather brown) and Honeysuckle(a nude pink)
Shimmer Lip Gloss in Pink Sunset (a pink champagne) and Twilight (a heather bronze). Both LE
High Shimmer Lip Gloss in Bronzed Heather (pink nude with gold flecks) and Firefly (gold ivory with opal flecks)
Cream Cheek & Lip Color, £12.50/$20
Honey Tea (a honey beige)
Pink Truffle (a neutral pink rose)
Powder Bronzer & Blush Duo Pink Peony/Bahama Brown,£27 /$36
Both items look amazing, I love multi-purpose cosmetic products.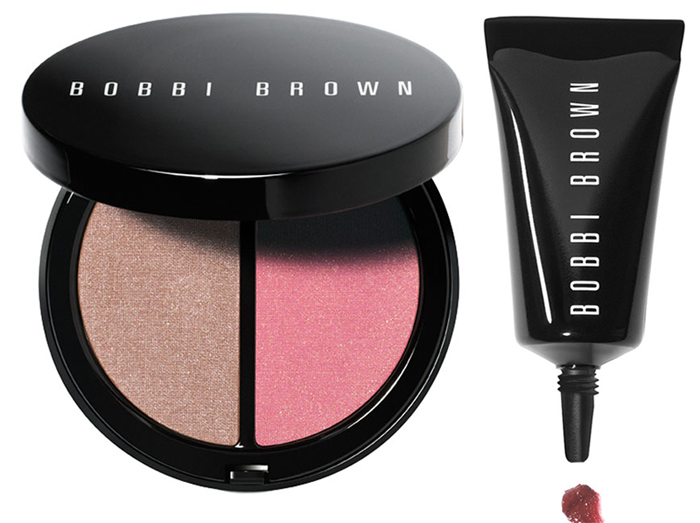 Desert Twilight Eye Palette,£ 48/$60
Desert Twilight Mini Brush Set, £55/$55
Set includes four brushes: Blush, Eye Sweep, Angle Eyeshadow and Ultrafine Eyeliner all in a compact case.
Nail Polish, £11/$18
Finally BB launched nail polishes and what a gorgeous debut shades!