My favourite red lipstick  at the moment? Bourjois  Rouge Edition Velvet Lipstick in 01 Personne Ne Rouge.
Why?
It has a pretty cool design, and the applicator makes it easy to use the product and, I find, that is goes on smoothly and evenly.
The formula is great. It feels light  and non-greasy on the lips. You can apply one layer for a lightly-stained effect or several – for an intense colour pay-off. It takes some time to set but when it is set – it has that nice matte  finish which is not flat of lifeless, like some matte.
I also like the fact that even if you apply several layers – it doesn't feel like it, it also doesn't look like you've "piled it on".
This lipstick is very long-lasting which is always a plus!
01 Personne Ne Rouge is a prefect red for summer!It is bright and warm-toned and also looks great on everyone I've tried it on.
It is a great product to start with if you want bright matte lips but are scared of high-maintenance ones.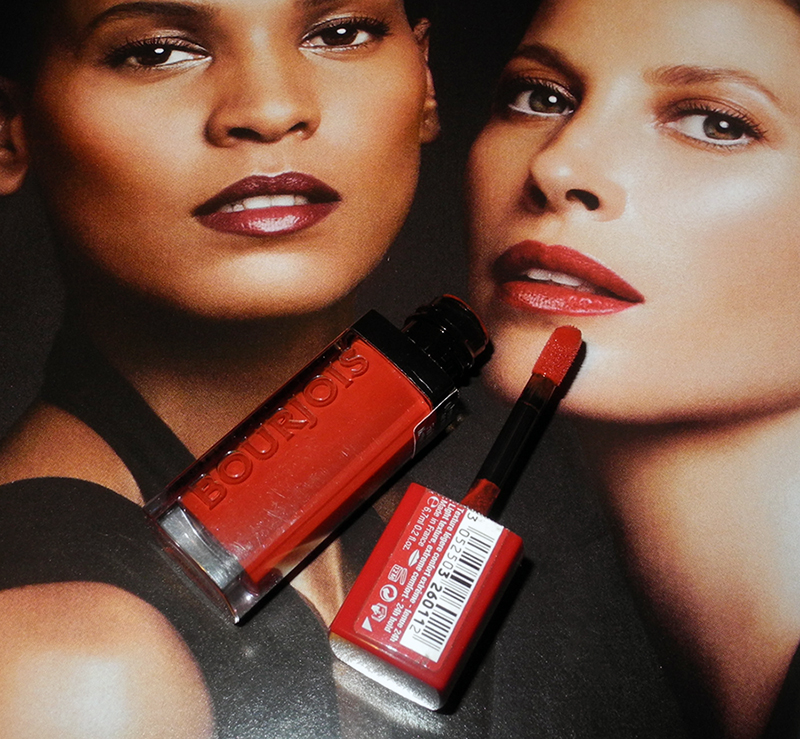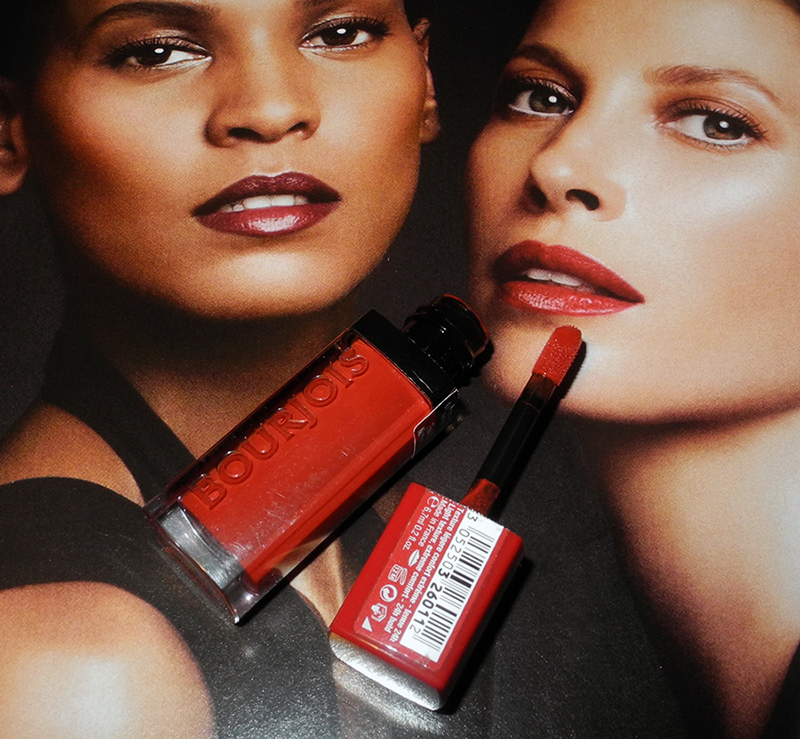 And here is how it looks like on the lips
If Bourjois is not available near you – you can get the lipstick from Feel Unique for £8.99 and they ship Worldwide for free. I totally recommend! Will have to get a darker red for AW.