Here is a preview of the absolutely gorgeous summer 2014 makeup collection from byTerry. It is all about long-lasting formulas, sheer juicy shades for lips and complexion and cream eye shadows for eyes.
So what are the new products?
Cheek To Cheek Cherry Cruise, £36
" Watercolour blush that provides a sheer stain for pink baby soft and plumped-up cheeks with cellophane transparency or with a subtle satin finish."
Tea To Tan Bronze Bay, £36
"Watercolour bronzer, formulated with essence of original active waters and amber prisms to brighten the complexion; the extravagant "iced-tea" colour will make any complexion utterly radiant."
Tint To Lip, £22 in  Pink Palace and Beach Game
"Watercolour tints in two aphrodisiac  sheer-neon shades. These colour syrups contain unique anti-oxidant cherry water and plumping acerola active ingredients for even more irresistible lips."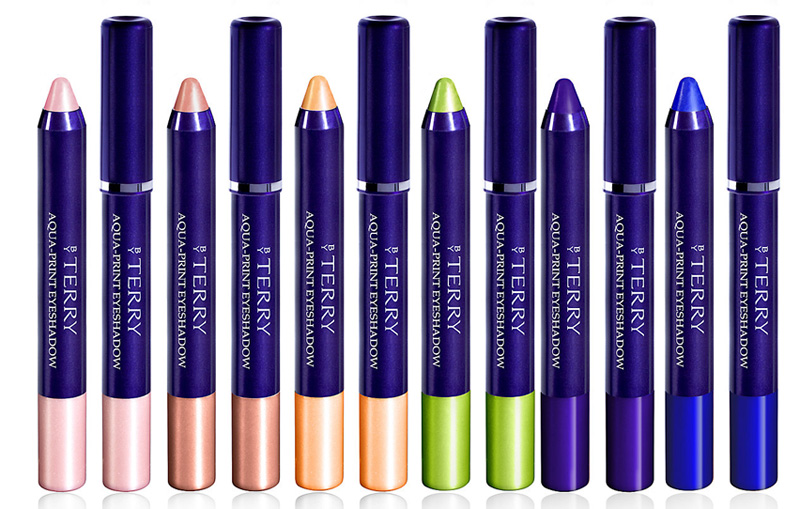 Aqua-Print Eyeshadow £23
The shades are: Pink Frappe, Darling Muse, Peach Tornado, Green Tornado,Violet Vibes and Blue Fiesta.
I am curious about the blush and the pink lip stain. I wonder how they look like it real life, hopefully they do give that healthy rosy-looking glow, and are non-drying. Well, with such luxurious brand, as byTerry, I expect excellent results.