It is always exciting to share about the favourite beauty products of the whole year, and I have been doing so for a while, here is a look back to 2018.
When I was thinking about the favourite beauty products of 2019, I had to look back at:
And, although I had an idea of of the products I wanted to include this made it even easier. Now, most of the products I have written in details about, so I will link to those posts.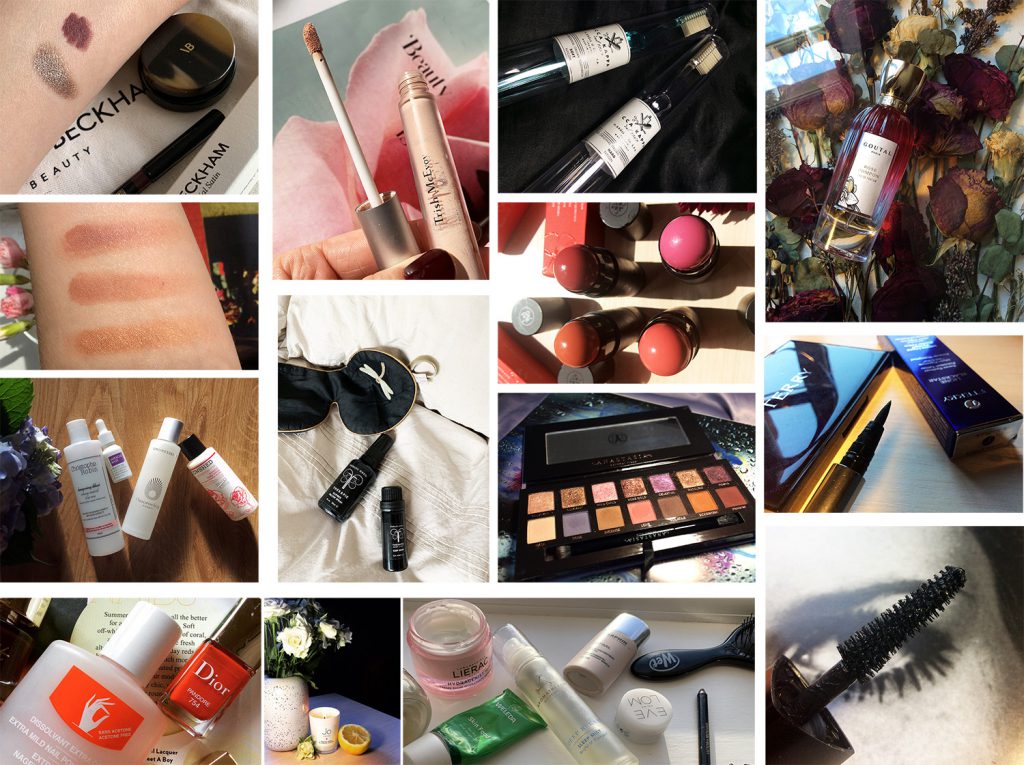 1 Darphin Intral Environmental Lightweight Shield SPF 50, ( Space NK, John Lewis ) probably the best city spf I've ever used. Lightweight and slightly tinted, it is not greasy or oily at all, gives you that healthy glow and protects the skin. Darphin is one of my favourite beauty brands in general, and this product is not an exception.
2. Annick Goutal Rose Pompon Perfume,from Harrods and Bergdorf. It has the notes of Bulgarian rose essence, taïf rose, peony, blackcurrent, rasberry, pink pepper, woody cedar, patchouli and white musk. And it is just my dream scent, I never want to be without it, ever.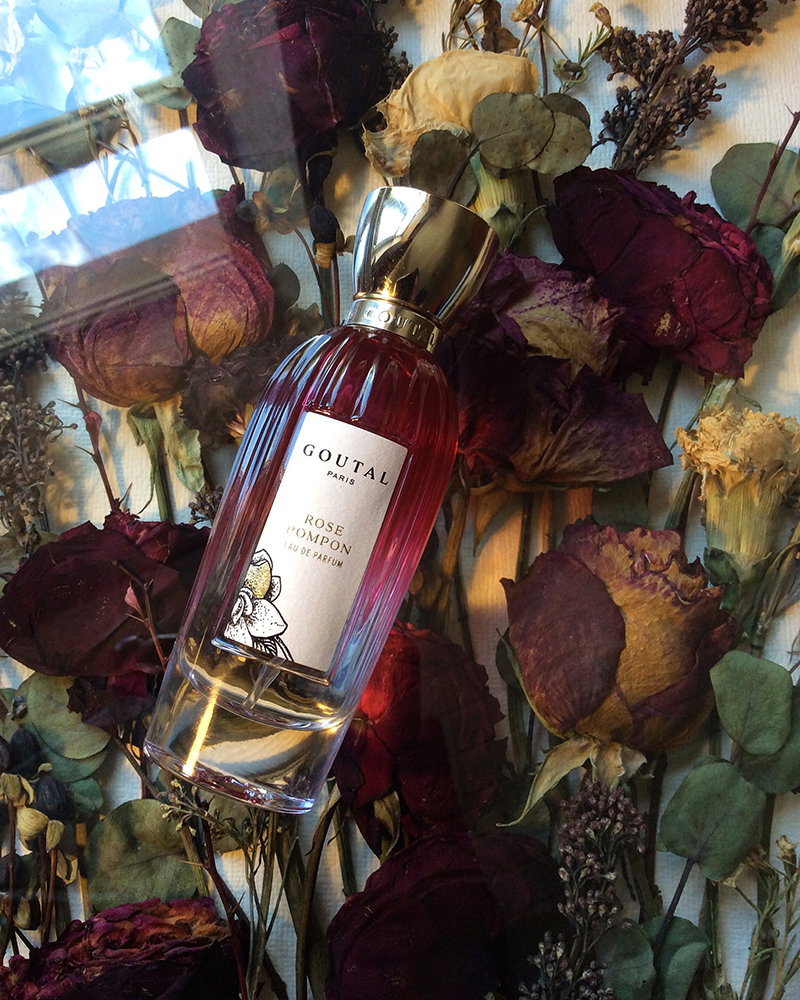 3. Rose Candles (here and here).
You must be shocked, right? Rose candles and I… Linked above you can see a few that I've enjoyed the most this year. Need MORE!
4. Trish McEvoy Instant Eye Lift Concealer (review and swatches).
Brilliant product: not heavy, doesn't sit in the fine lines, makes you look fresh and not so tired. Isn't it what we all want?
5. The Balm Balm Desert, £17.50 here
Not only it has been featured in 2018 but also in 2017, it is my hands down, favourite cheek product, I just use a big fluffy brush to give my face some definition and to warm it up. Balm Desert is in the middle.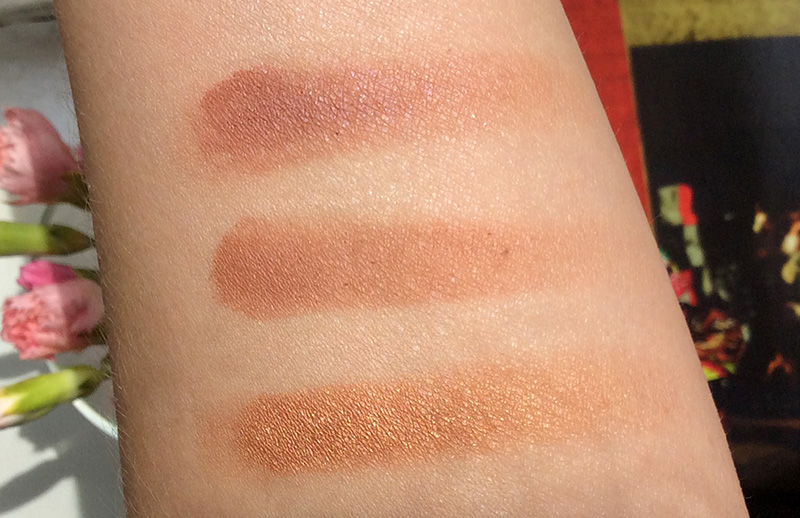 6. Rouge Bunny Rouge Blush
Let's take a look at the new eye shadows launches, shall we?
First of all, the most exciting news –  Victoria Beckham launched  her Beauty line. So far, there are only eye makeup products but VB will bring out lips and face ones gradually. You can get it from Cult Beauty.
Shown above are the Smoky Eye Bricks (£48 each)  which are described as Satin Matte Eyeshadows. There are four shades to chose from: Signature, Tuxedo, Royal and Tweed. And, while I was contemplating which one to get, Signature or Tweed, they were sold out. Don't worry though, as they will be back in stock September 23rd. However, I did manage to get a Satin Kajal Liner in Bordeaux (£20) and Lid Lustre in Mink (£28).
You can buy it from her website.
Charlotte Tilbury Starry Eyes to Hypnotise Instant Eye Palette, £60 from Nordstrom, Cult Beaurty, Net A Porter.
Charlotte is a genius when it comes to advertising and marketing. She knows how to make people want her products. She just launched her third Christmas palette, and made it available only for a day in September.  But it is coming back, along with other products, in October.
If you are not familiar with her Christmas palettes, they are divided into four looks, and this time they are:  Happy Glow (gold and caramel), Love Glow (pinks),  Dream Glow (greens) and Seduce Glow ( festive shimmers and black).
Here is a photo of her previous two palettes, so that it gives you a better idea.
Pat McGrath Mothership VI: Midnight Sun, £115 from the website/$125  from Sephora