Holidays period is the perfect time to treat yourself to something luxurious and chic. So, here is a preview of two high-end beauty releases which look gorgeous and cost accordingly. And we are talking Tom Ford and Cle de Peau here.
Tom Ford's Noir Color is all about the dark and smoky shades for eyes & nails and nude lips. Oh, and there are  lash tip mascaras. Fun!
Cream and Powder Color ($66) in Night Sky,  Nail Lacuer ($35) in Black Out and Lip Color ($55) in First Time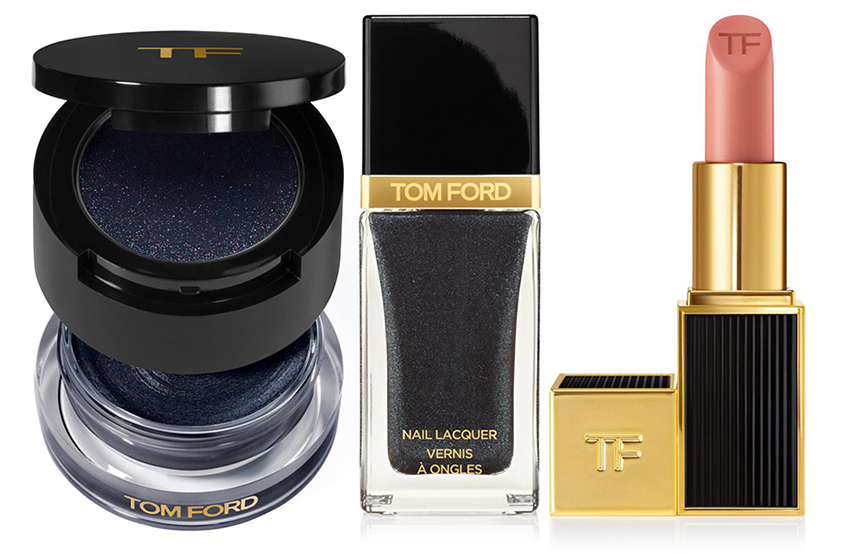 Eye Defining Pencil ($40) in Navy Blue, Waterproof Extreme Mascara ($48) in Noir, Lash Tip Mascara, ($44) in Pure Cobalt and Burnished Gold.
You can see how it all looks together on this promo image with
It is impossible not to fall in love with the new Cle de Peau Enchanted Beauty Makeup Collection for Spring 2015. It was inspired by  fairy dust and moonbeam, and Amanda Seyfried  is a perfect "face" for it. How feminine and beautiful does she look, almost ethereal…
There  are new lipsticks, eye shadows and highlighters.
The products are: