I used to do monthly favourites but since very often I would repeat a lot of  the products, it made sense to do one for each season (here is  Spring). While it is mostly about beauty, I do include a few lifestyle items, as well.
Beauty
In the summer I have been loving my rose fragrances, as always.  My biggest obsession was Goutal Eau de Parfum Rose Pompon (as seen on my Insta) from Harrods and Bergdorf. It has the notes of Bulgarian rose essence, taïf rose, peony, blackcurrent, rasberry, pink pepper, woody cedar, patchouli and white musk. And it is just my dream scent, I never want to be without it, ever.
I personally think that very few people can actually write about perfume beautifully, and I am certainly not one of them. So for now I will just insert the brand's description of the two perfumes I've been loving lately. However, I will try my best  in the future.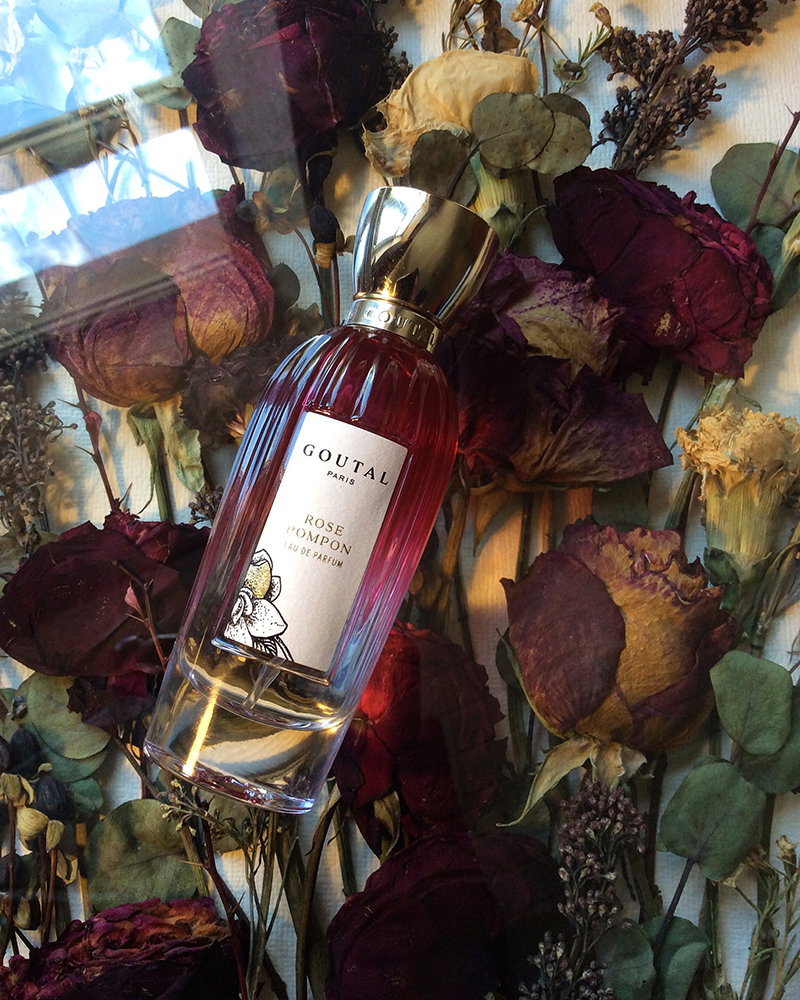 "As you stroll down Rue des Rosiers in Paris, you can feel the vibrant, sparkling atmosphere along the cobblestone street, punctuated with the laughter from café terraces and snippets of shopkeepers' conversations. In the spring, the climbing rose bushes flower in clusters. The wind stirs their pompom blossoms and swirls their refreshing scent with the sweet, tangy smell of pastries." See… What is not to love?
Le Labo Rose 31 whih was my Wedding perfume
"The disturbing ambiguity of the Centifolia rose, quickly picked up by a chorus of warm, spicy and woodsy notes such as cumin, olbanum, cedar and a touch of amber…In the background, the declared sensuality of Gaïac wood and cistus highlighted by a distinctly physical animal note, give this perfume a disconcerting sense of mystery".
 R+Co Dallas Thickening Shampoo (review here)
I raved about this shampoo only recently so feel free to read all about it by clicking the link above. Unfortunately (or luckily, I suppose), it has now been replaced by a biotin version which, hopefully, is only  better.
Therapie products from Cult Beauty Sleep Drops and
As I've already mentioned, the times when I would get all those limited edition eye shadow palettes and yet another  *insert a name of the product* are long gone. Now I only get products when I finish something (I have empties save stories over at my Insta) or when I really want that item. So here is my current wish list. And I am also including the things which I have finished so that you see what is being replaced.
Essie Gel Couture Nail Varnish in Lady in Red or Rock the Runway (Amazon and Amazon UK)
I use up red nail varnishes like it's nobody's business so my current classic red which is CND's Red-Y To Roll (see it here) is almost gone. I really enjoyed using it but would love to try Essie's Gel Couture one now. I'd love Lady in Red or Rock the Runway, would have to see them in person, I am very specific about my reds.
Charlotte Tilbuty Flawless Filter ( £30 from Sephora, Cult Beauty and  Net A Porter.)
I am obsessed with a glow-giving makeup base, and