Last Tuesday I was invited to a wedding. This is how my mani and lips looked like. But what about my hair? I just wanted it to be straight and shiny. My hair is staright and shiny  but I wanted it to look better than usual. So I thought that it's time to get some shine spray.
I' ve tried several "shiny" products for hair but what was the result?  My hair became greasy and oily very soon and I had to wash it on the next day. But I still wanted to try something out so I went shopping and found this !I really like Nutri-Gloss Light Shampoo (read review here) so I wanted to give a try to this spray. Plus it is not expensive.
This is what is written about this spray. Information is from L'Oreal's website.
Is your mid to long hair fine, or does it tend to get greasy? Does it need a light weight spritz to give it shine, and leave it instantly detangled?
The L'Oréal laboratories have developed Elseve Nutri-Gloss Light Conditioning Shine Spray. A leave-in shine enhancing conditioner you can use everyday, in a spray that's light and quick to use. Weightless Detangling, Mirror Shine – Cashmere Touch.
Your hair is instantly detangled and manageable: combing is easy! Perfectly nourished, the fibre captures and reflects light. Your hair feels soft and light, with mirror like shine.
So light, can be used as a conditioning boost: On damp hair after washing with shampoo & conditioner, or instead of regular conditioner depending on hair condition. On dry hair, with a light spray to tame hair between washes or on the go! No need to rinse. Can be used every day for daily gloss.
So did I like the effect and is it really true?
While I usually love the sea salt  hair sprays, this time I've decided to try a volumising mist without the I've-just-been-surfing-or-swimming-in-the-sea kind of effect.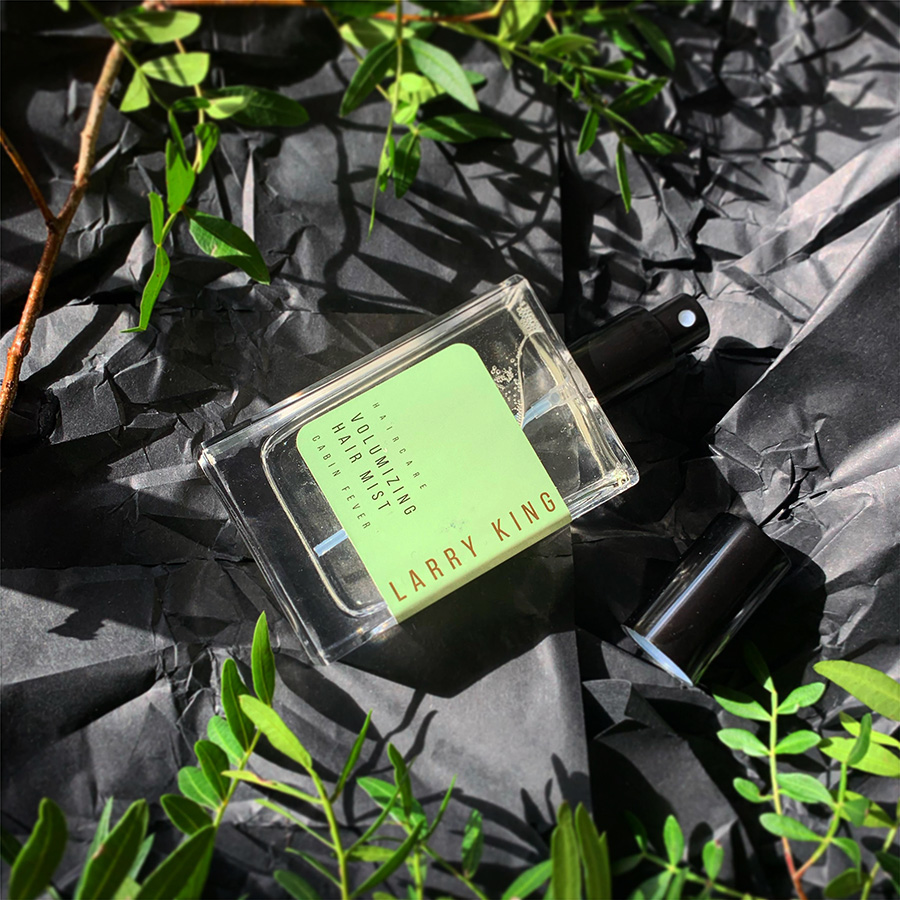 And I've noticed that Larry King Hair Care just launched (this was a few months ago) at Cult Beuty so decided to give it a go.
Not gonna lie, I was probably mostly drawn to the stylish glass bottle and a cool modern design. I also like the sleek pump and the pistachio green label, with simple  gold and black writing.  I am describing the look of the product in such a detail as I firmly believe that, when it comes to high-end beauty, everything about it should bring joy. And this is clearly the case.
As for the product itself, I