It was Chanel's Autumn/Winter 11/12 Ready-To-Wear today in Paris. So not only we are interested in seeing the new creations of Lagerfeld, we are also interested in seeing the makeup look. And we are also interested in  a preview of some new beauty products, right?
So let's take a look at the makeup that Peter Philips created for the show, shall we?
Peter Philips at work and him and beautiful Anja Rubik
To see the close-ups of the looks and the photo of some new products keep on reading.So here is how the makeup looks on the blue eyed Ginta and brown eyed Sigrid.
What do you like better?
And here is the gorgeous Natasha and some new Chanel products. Do you see those beautiful  cream eye shadows? I so want the black shade! I also love the nail polish in Graphite that she is wearing, totally my kind of colour.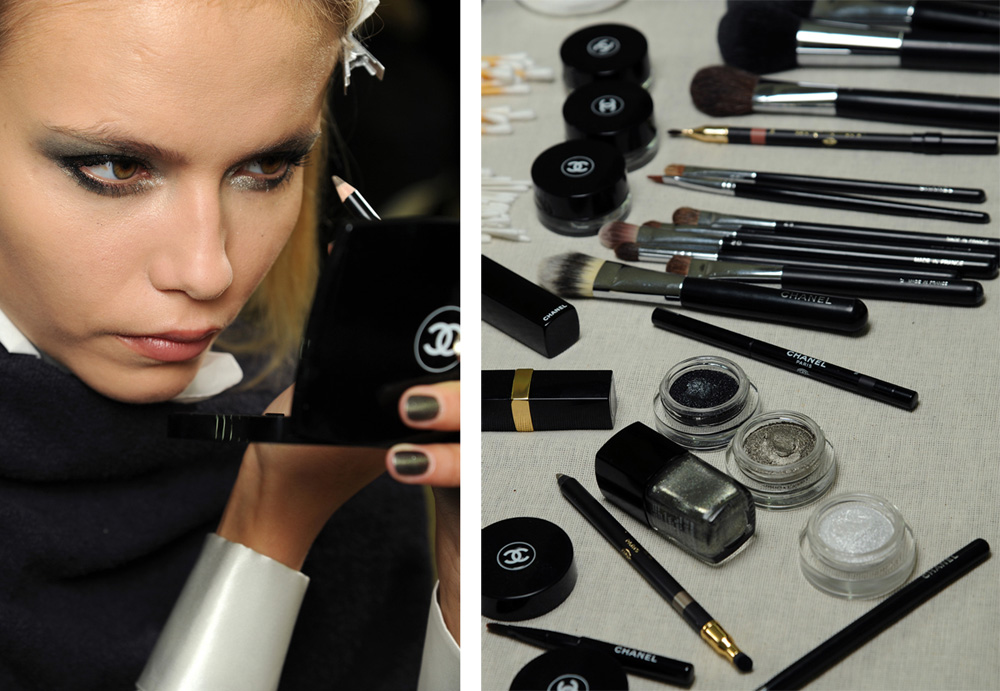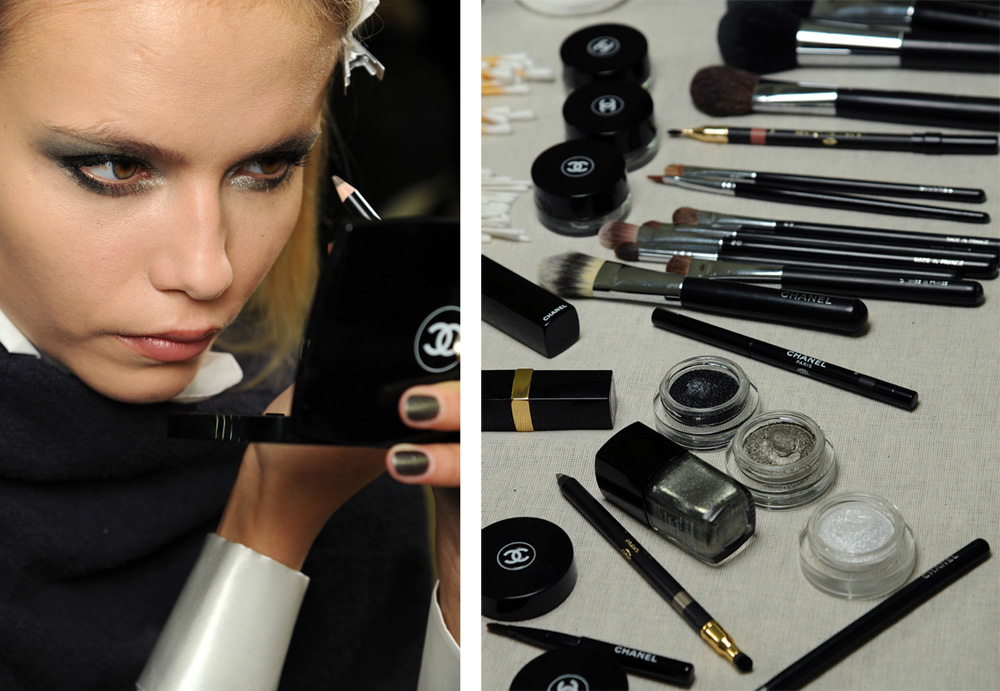 I love the look and I would totally wear it out just without putting the eye shadows so close to the brows (or I would use the lighter shade). In fact I AM wearing a similar look today using my Illamasqua Liquid Metal in Surge and NARS Night Clubbing eye shadows. What a coincidence…
And what are your thoughts?
original images from vogue