Looks like it's already a tradition to write about Essie and Orly together. So let's preview the brands' holiday collections today.
Essie:
Interesting that this collection is all about different shades of pink and ruby, there is also an ivory and a molten gold.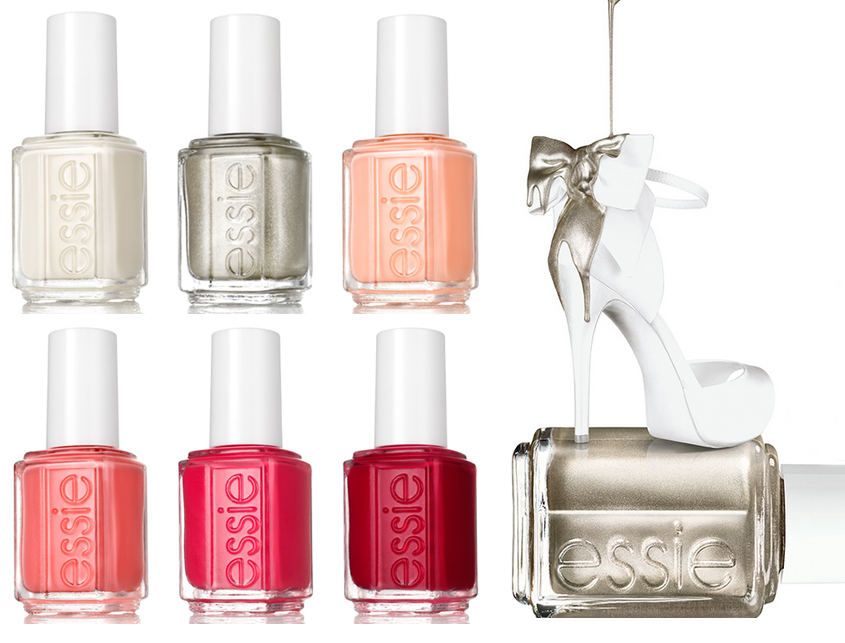 Jiggle Hi, Jiggle Low, own the night and take center stage in shimmering style with this bold molten gold.
Jump In My Jumpsuit, do the happy dance with this jubilant juicy red that's very of the moment.
Tuck in My Tux, tailored to perfection this silken ivory crème is devastatingly elegant and in total control.
Double Breasted Jacket, an unstoppable passion for fashion gives this tourmaline ruby a luxurious advantage.
Bump Up The Pumps, step out in this raucous coral mauve that will keep you warm all season.
Back In The Limo, take a spin in this fresh take on a sheer bright ripe melon – and roll up in style.
You can  purchase Essie from Nordstorm and from Beauty Bay.
 Orly:
This is a more "classical" Christmas collection with all the shimmers and glitters.
Explosion Of Fun: pink shimmer
Bling, gold glitter
Tinsel, multicoroured  glitter
Mirrorball, silver glitter
Glitterbomb,  multicoloured glitter
Steal The Spotlight, teal glitter
Orly can be bought from here and here.