Clarin's Rouge Eclat makeup collection for Spring 2013 was inspired by the  iris flower. And, according to the brand, you can re-create "indigo eyes from Mary Katrantzou, immaculate blushed skin from Valentino or the delicate pink lip at John Richmond" with this collection.
The products are:
Face
Face & Blush Powder (£30), LE
This palette with an Iris pattern sand trio of shades should even out the skin tone and  make it look more even and radiant.
Mineral Loose Powder (£30)
Described as an "ultra-fine, lightweight mineral powder with a velvety soft texture that illuminates the skin, giving it a translucent yet radiant finish."
01 Light 02 Medium 03 Dark
Eyes
Eye Quartet Mineral Palette (£30), LE
Shimmering mineral eye shadows with an Iris pattern. Taupe, intense plum, black liner and white highlighter.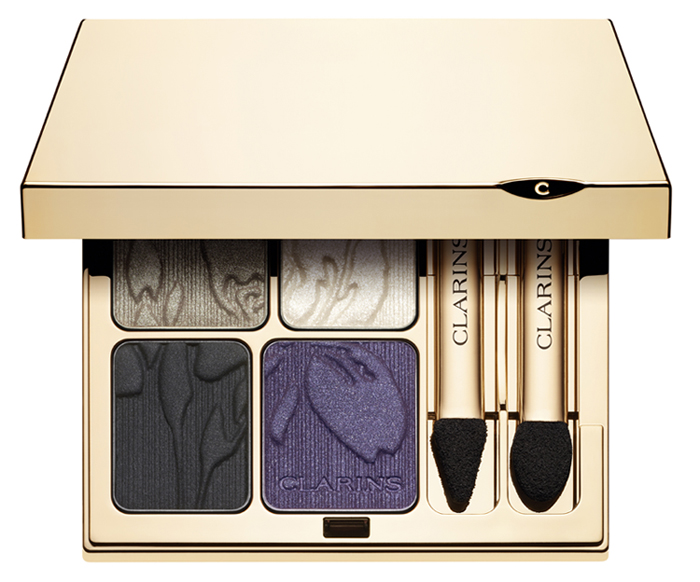 Lips
Jolie Rouge Brilliant Lipstick (£17)
These offer a deep moisturising, creamy soft texture with long lasting colour. They have a sheer finish.
17 Watermelon 18 Sweet Plum
Gloss Prodige (£15.50)
Prodige glosses contain Clarins Maxi Lip™ peptide with hyaluronic acid and have a  blackberry and liquorice scent and flavour.
09 Water Lily 10 Vibrant Rose (Limited Edition)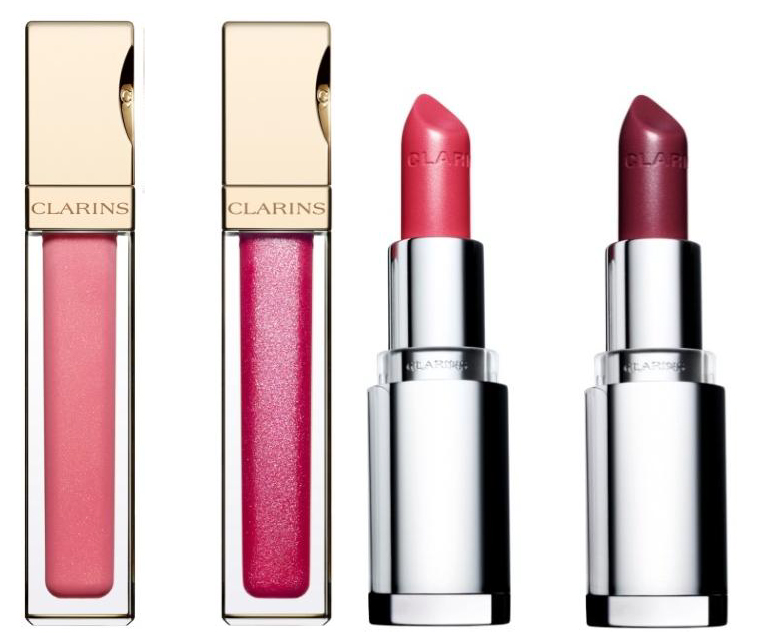 This collection will be available from January 2013.
I personally really love the light pink lip gloss and the Watermelon lipstick, those should be very refreshing colours.  Also, the model's makeup is beautiful. I have been loving Clarins promo images for years now, they are some of the best, in my opinion.