I have already reviewed Clarins eye shadows from their summer collection but I have two more products to share about.
The product that I really love is Clarins Blush & Bronzing Compact (£30). It is absolutely huge, comes in a nice packaging and with a decently sized mirror. You get three shades of bronzer with one being  shimmery and two  – matte, there is also an  apricot blush. You can use each shade individually, or mix. The texture of the blush is softer than the texture of the bronzers so when products are mixed together they give you that nice luminous glow and created that sun-kissed effect. This bronzer actually made it to my monthly favourites.
Although I have pretty light skin tone, I don't find it to be muddy or too orange on me. But I use it lightly, obviously.
I think Blush & Bronzing Compact is a great value for money as it is is really big, will last you for a very long time, plus you get four different shades, and that all comes in a pretty packaging.
But it is the Instant Lip Comfort Oil (£19) which receives all the raves from the press and beauty lover, and I can see why. I personally like love the doe foot applicator, and the incredible smell. I haven't tried the other two shades but 03 Red Berry does give your lips a slight tint. As the formula, I don't find it to be sticky, it is rather soothing and nourishing on the lips.
I think, it is a great product for someone who already has everything, as it is something different and  pretty cool.
However, I am still a fan of the Lip Perfectors all the way.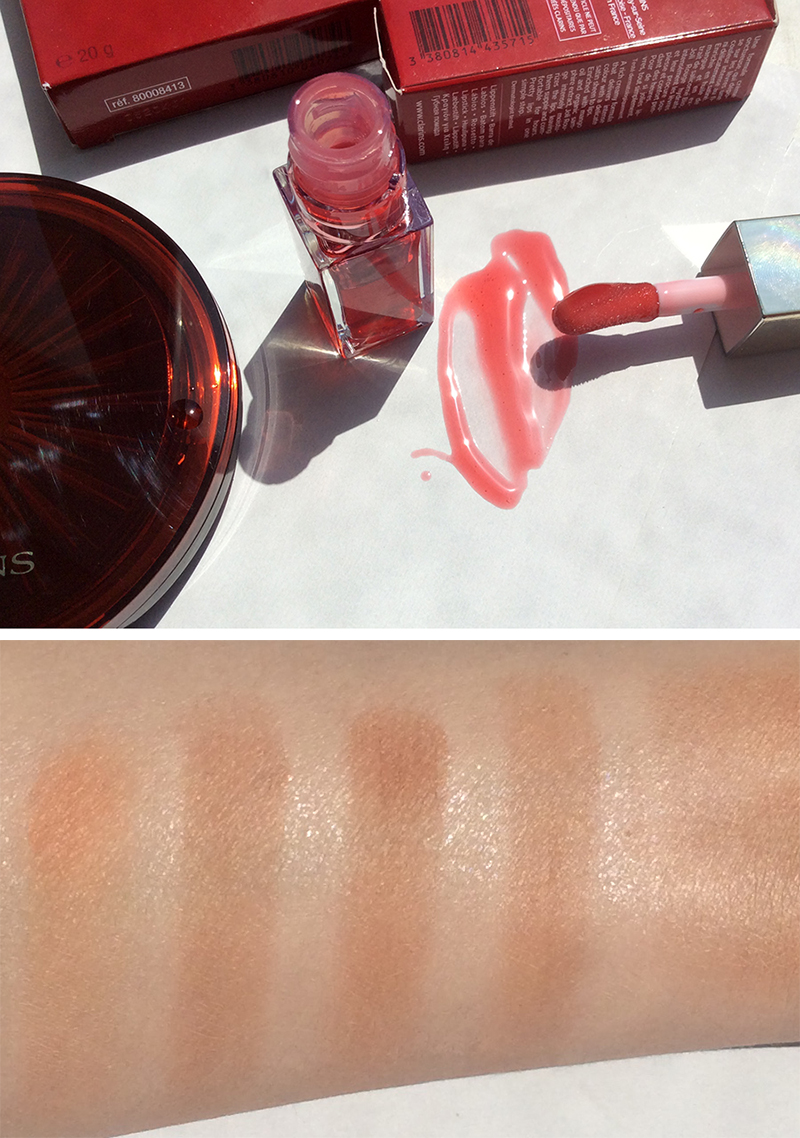 Clarins is available from Escentual.com,  Nordstorm,  Sephora, Bergdorf Goodman, Selfridges,Harrods.