If you want to treat yourself or a very special friend or relative this season, Cle de Peau Beaute is the of of the best variants to consider. It just doesn't get any more luxurious than this.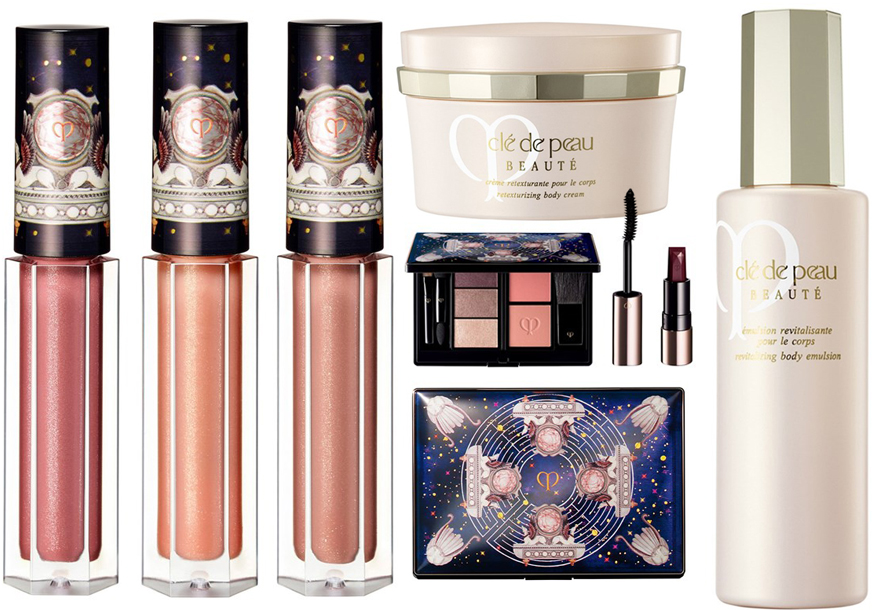 La Beauté Céleste Shimmering Lip Gloss Trio, $50
Moisturizing and shimmering glosses with argan tree oil. Brownish Meteor, Orange Planet and Berry Nebula
La Beauté Céleste Makeup Coffret, $195
3 Eyeshadow,  2 Cheek Color, Ruby Red Extra Rich Lipstick – all shades are Limited Edition. And  Perfect Lash Mascara in Jet Black.
Also, if you are ready to splurge on some very high-end body products, Cle de Peau got you covered, you can choose between a Body Emulsion and a Body Cream. Both retail for $150!
Emulsion is  described as "a dewy formula that restores skin's moisture balance and creates a multi-sensory, silky-smooth hydration experience." As for the cream- it is "an incredibly luxurious cream that provides the same rich, long-lasting moisture and radiance for the body as La Crème does for the face. "
You can already purchase all the products from Nordstrom.
I also wanted to share this photo of Amanda Seyfried looking gorgeous on the promo of the brand's new foundation.