As promised, here is the non-beauty post for the weekend.  And it will be part one out of four of my #CleanAndLean diary!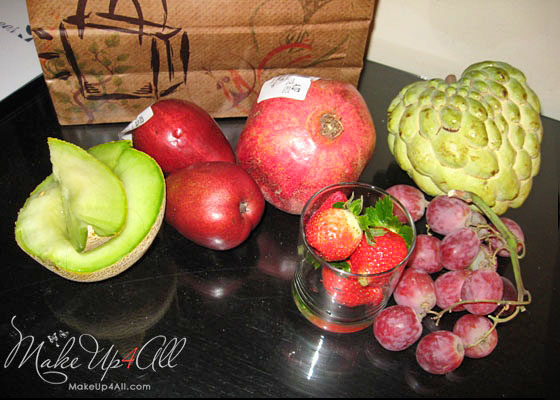 First things first. WHY?
To be honest, for me it's not about loosing weight, God knows I've struggled gaining weight. Yes, that can be a problem from some people, too.  I used to be very skinny when I was younger, and nothing would change that.  Plus I was always into sports [when I was younger], and there was a time when I would train with a coach for 2-3 hours at least 3 times per week.

Being healthier is a great reason, but  not the main one for me. The thing is that I eat pretty healthy already. Yes, I do have a pizza or ice-cream occasionally. But I am not a die-hard doughnuts or double cheeseburgers addict.
What is it then, you may ask?
I will be honest here, I just want to tone up my body, certain parts in particular. #HelloAbs! For me slim and fit are too completely different things. So, I want to be fit, again.
So what do I do?
Firstly, I do work out on a regular basis, and I plan to try something new this week. My friend, who has been following this program for years now agreed to take me along. I am so excited. I will share more on this later.
Besides working out, I love walking. I try to  get up earlier  and walk to work (or from work, if I am not too tired) whenever I can. Luckily, it takes less than an hour.
Lastly, I've been looking for a nice clean eating kick-start program. It was hard to choose, as there are tonnes these days, but I've decided to try Jame Duigan's Clean and Lean 14-days. I've heard great feedback from people who's opinion I trust.
You can buy it here for £8.96 or here  for $12.42   to join me!
Today, Saturday 1st of June, I have just finished Day 6, [You could actually see some photos if you follow me on Instagram] and I will share all about my experience in  the next several weeks.
So stay tuned, and wish me luck.