Today I am happy to share how to create this beautiful look of Charlize Theron she wore to the Dior and Vogue event to celebrate her Africa Outreach Project in LA on Apr. 27th usuing Dior makeup.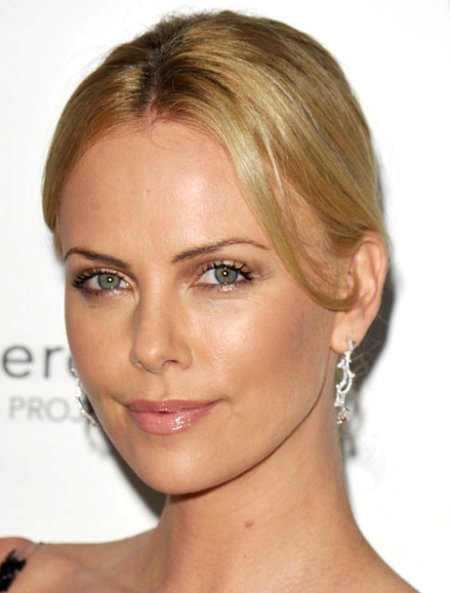 This is what celebrity make-up artist Shane Paish who created the look says:
"I wanted her to feel soft and comfortable, I didn't want it to feel too heavy. I am liking a balance of fresh, more casual looks for evening as long as there is color to flush the face and eyes that pop," Shane says. "It's chic, modern and young. It's just a refreshing change for those nights that are more on the casual side than full fledged high glam and drama."
Makeup that was used:
Face
"to give this sheer, barely-there glow. It gives some coverage without feeling or looking like a mask."
Eyes
Dior 5-Colour Eyeshadow in Incognito
1-Colour Eyeshadow in Nude Luminescence #516
Dior Crayon Eyeliner in Elegant Taupe
DiorShow Extase mascara together with DiorShow Unlimited (read my review about it here)
"I softly contoured the eye socket and under with one color and highlighted the lid with 1-Colour Eyeshadow in Nude Luminescence #516." Shane says.
Lips
Dior Addict Ultra Gloss in Negligee Pink (will review this gloss soon)
Cheeks
DiorBlush in English Rose #733
"always use the same color family for lips and cheeks." Shane commented