As a big fan of DiorShow mascaras I am very excited about the new one that is  launching on the 31st January. It is called Diorshow New Look Mascara!
I believe that pretty much everyone knows about Dior's New Look so it's great to have a New Look in mascaras now, as well.
Did you know that the first Diorshow mascara was launched in 2002? This means that this year it's the 10th anniversary of this incredible product!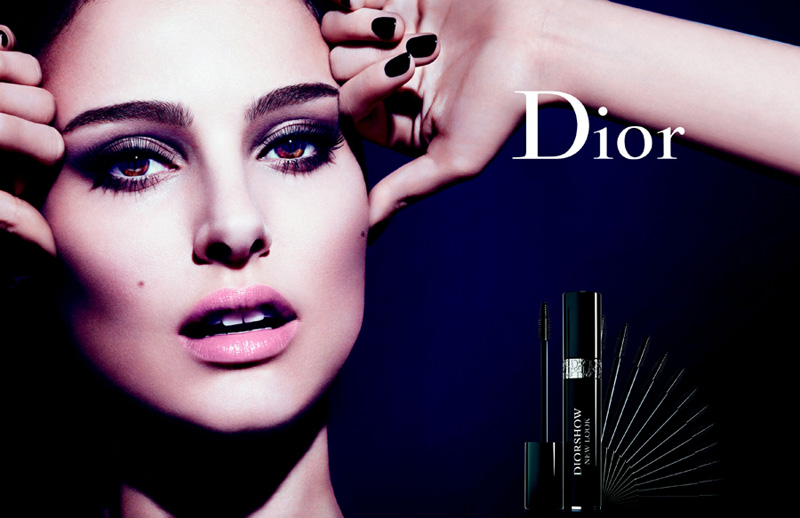 According to press release this should be an amazing mascara, I would totally love to try it!
It has a nano-brush which is a balance between supple rubber and resistant plastic, the brush allows for easy application and ultimate precision.
As I haven't seen this mascara yet, I'll have to share what is written: 'Its unusual formation is structured in two parts: the lower part of the brush is made up of four reservoirs and rows of separating spikes, which load lashes from the root while allowing for maximum extension. The upper part of the brush has a 'lash catcher' micro-head, slipping into the slightest gap to catch every lash – even the shortest – with the precision of a couturier's hand.'
It gets even better! This mascara contains Lash Multiplier serum formula. As the result, the lashes should become stronger and thicker after some time!
It's available in 090 Black , 684 Brown, and 265 Blue. Each is £23
Besides the new mascara, there are also four new Dior 5 Couleurs Eyeshadow palettes (£40 each)
Royal Kaki (454),
a green tinged with a hint of yellow, was the first shade to be selected by Christian Dior, and appeared on a grand evening gown in the 1947 collection. This colour has now been reinterpreted for 2012 as an eye shadow with shimmering gold and pearl hues.
Rose Porcelaine (834),
a shade Dior regarded as "the sweetest of colours" – harks back to the couturier's childhood home, and was one of the designer's favourite shades. Its freshness and elegance is now celebrated in beautiful pastel and violet toned eye shadows.
Grège (734)
is a celebration of the shades of white, brown and beige that Dior created especially for each collection, including the New Look. In 1951, a natural addition to the colour palette of the collection was revealed in a variation of brown named 'Terre de France'. At the heart of the 5 Couleurs palette, it caresses and contours the eyes, revealing their naked beauty.
Bleu de Paris (254)
is a tribute to the Versailles blue of Marie-Antoinette. It is reinterpreted in a soft eye colour, imbued with Parisian chic.
I would totally love to get the Royal Kaki  and  Grege palettes!
And what do you think of Natalie as the new Dior model?