Some of the products from Dolce & Gabbana Makeup Collection for Spring 2015 are absolutely gorgeous!
And I am talking about:
The Blush, £31. 50
Classic Cream Lipstick, £24.50
Intense Colour Gloss, £21. 50
Bouganville, a vibrant and full-bodied bold fuchsia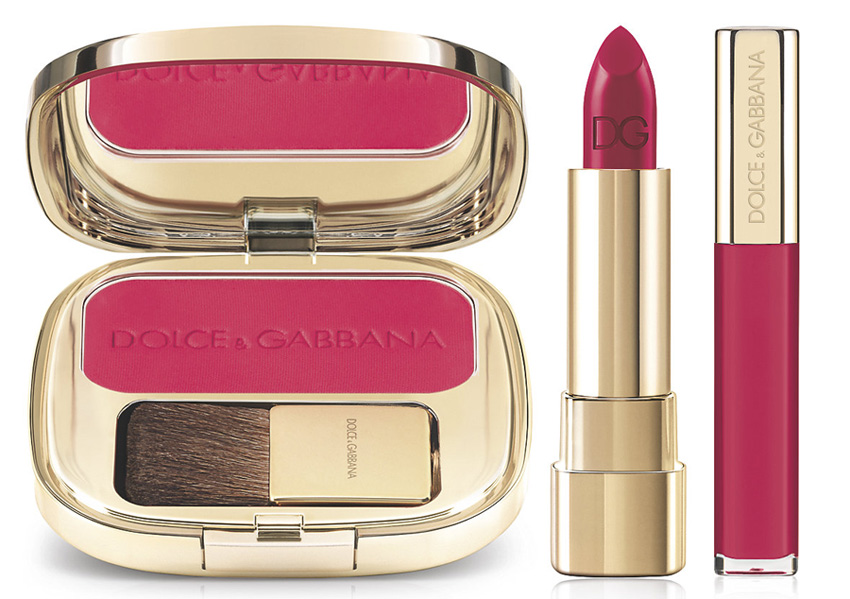 How beautiful are those raspberry/fuchsia products? There is also a nail polish, dreamy.
The other items are:
One  more shade of Classic Cream Lipstick  (£24.50) in Sugar Pink. And two Eyeshadow Quads (£40) in Colour Explosion and Tender.
There are also four bright nail polishes.
The Nail Lacquer, £19
Bougnaville
Blue Angel
Grass
Sole
This collection is already available from Harrods and later from Nordstrom.