There are a lot of debates on whether to use eye creams or not and if so when to start.  I personally use eye cream but not religiously and I have  started several years ago (I am in my mid twenties).  The reason for that is my dry skin which really needs  to be hydrated and moisturized in such a delicate area as my skin type is prone to early fine lines.
I have been using  Elemis Pro-Collagen Advanced Eye Treatment for about two months now so I am ready to tell you my opinion.
Because of my age, I can't report about any drastic improvements, as I obviously don't have very noticeable wrinkles or fine lines just yet. But I did notice amazing results because of using this treatment. The skin around the eyes  feels hydrated and moisturized without any heavy or oily/greasy feeling. This Elemis product absorbs quickly without overloading the skin.
I even think that it helps with the puffiness.
This is definitely a great product to try. I have used other Elemis eye products (mask and cream) but I love this one the best.
The price is £39 but it is effective and it will last you for months.
And here is the newest addition to 'Elemis family', Elemis Pro-Intense Lift Effect, £55.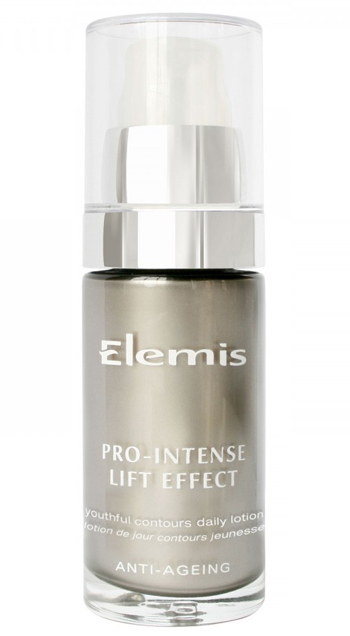 'This independently clinically trialled breakthrough formula proved a significant remodelling effect in cheek sagging in 63% of women. Improvement was seen after just 28 days which became significant at 56 days. Its unique bio-complex of high-tech nature and plant stem cells help improve tone and texture, giving the appearance of a firmer jawline and taut cheeks.'