Happy days, Ellis Faas launched seven new shades of Creamy Eyes! The promo image is a masterpiece, as usual, very Ellis and very cool.
There are twenty one shades right now to choose from:
Deep Black (E103), Grey Brown (E104), Deep Warm Taupe (E105), Lilac Taupe (E106), Taupe (E107), Desert Beige (E108), Creamy White (E109)
Navy Blue (E113), Bordeaux Red (E114), Purple (E115), Lilac (E116), Mint Green (E117), Light Blue (E118), Yellow Ochre (E119)
Deep Purple (E123), Teal (E124), Khaki Green (E125), Warm Brown (E126), Ginger Freckle (E127), Old Pink (E128), Peachy Skin (E129)
The price is €26/$36/£23.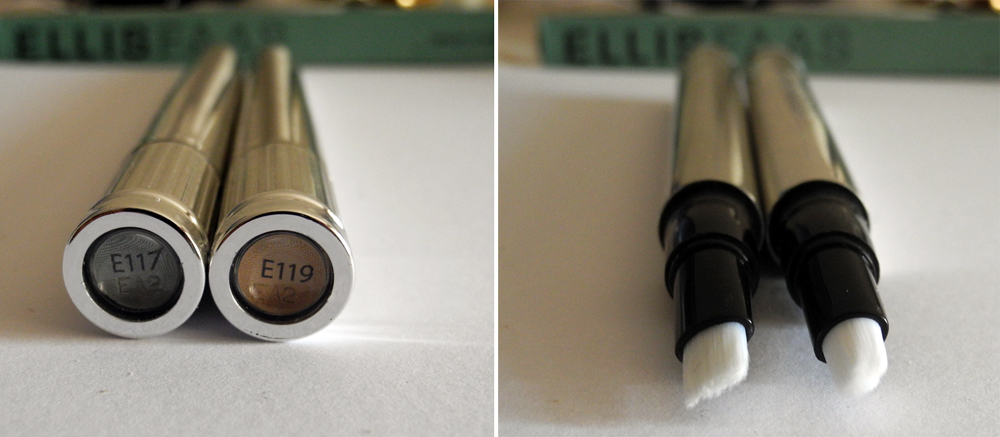 And I have actually reviewed two  (old) shades which are  Yellow Ochre (E119) and Mint Green (E117) , so you can take a look.