I really like the Estee Lauder Spring 2012 makeup collection which is called Topaz. This collection was inspired by Arizona and was created was Tom Pecheux.
As you can see, it's all about the sand and aqua  shades. Looks like a more subtle variant of the summer collection. But I will always like a combo of a good gold/turquoise.
The good news is that if you've somehow missed the gelee palette from the Autumn collection, you can get a similar one now!
 This collection includes:
Pure Color Five Color EyeShadow Palette Topaz Mosaic, €48
Pure Color Intense Kajal Eye Crayon, €21.60
Dramatic Black
Dramatic Teal
Sumptuous Extreme Mascara, €28.70
Pure Color Illuminating Powder Gelée Topaz Chameleon, €39.70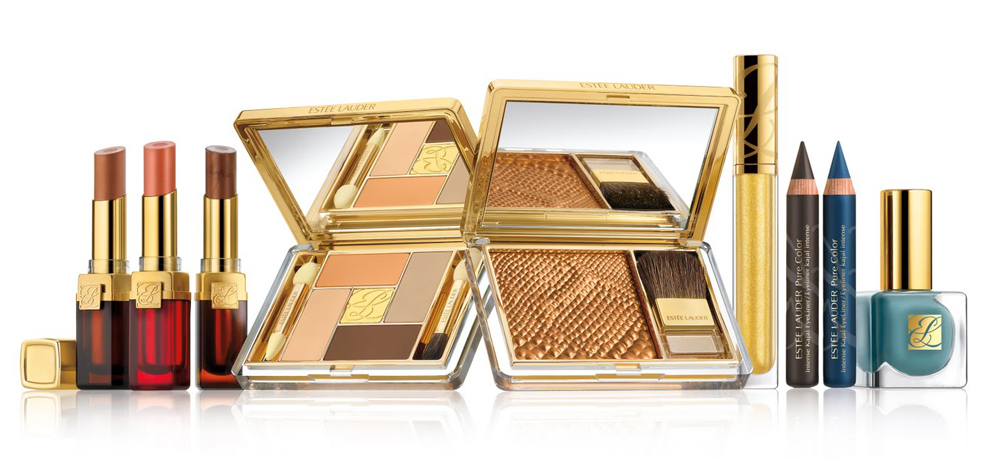 Pure Color Gloss Citron Kiss, €22.50
Pure Color Sensuous Rouge Lip Color, €29.30
Sultry Caramel
Sensuous Nude
Sublime Nectar
Pure Color Nail Lacquer Teal Topaz, €21.90