Eve Lom Kiss Mix has to be one of my favourite beauty products because when I've lost mine, somehow, I had to get a replacement straight away.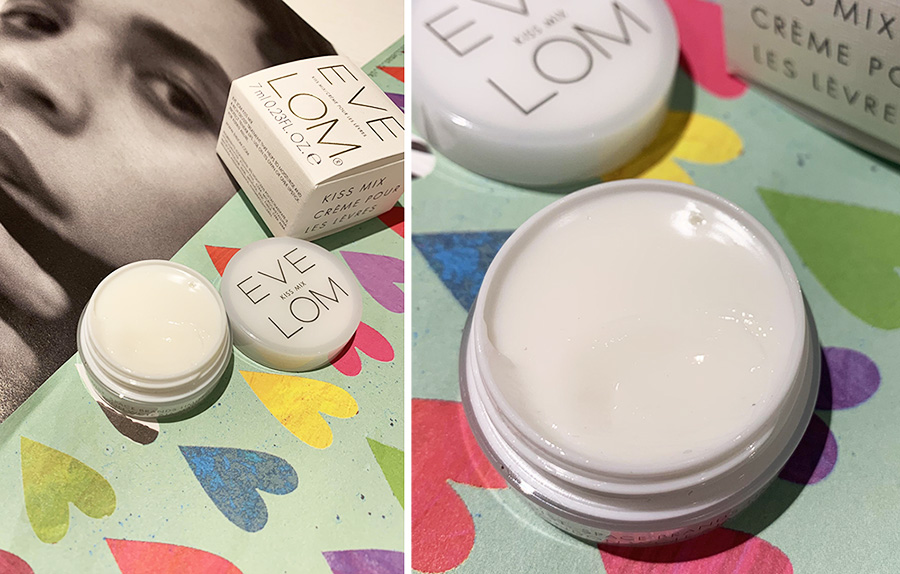 I just like absolutely everything about it, from the simplistic and chic white packaging which looks clean and minimalistic to the cooling sensation and the effect it creates on the lips.
Now, I have to say that I've never used this product on extremely dry or cracked lips, so I don't know how it would deal with that condition. But I am such a convert when it comes to  an every day use of the Kiss Mix, as  I do find it soothing and moisturising
As I've already mentioned, I like the refreshing, slightly tingling, effect menthol gives you.
However, my favourite thing about Kiss Mix has to be the sheen that it adds to the lips. It's that beautiful balmy, almost glossy, but not quite, effect. I am just such a fan. It is my version of a "nude lipstick".
While writing this review, I had a little read on what the brand says about this balm, and I was surprised that Eve Lom  also suggest using it on top of the lipsticks  for that balmy effect/sheen. I've tried, and really loved it.
Although it is not the cheapest of lip balms for £16, I am a big fan, and don't want to be without it.
Eve Lom also have three coloured versions (they are £2 more expensive, and retail for £18):  Cheeky – intense berry, Lippy – universal nude and Demure – subtle pink. Not gonna lie, I would love Demure in my life, as well.
You can buy Eve Lom from Cult Beauty, Space NK,  John Lewis.
You can also read my other lip balms reviews here.