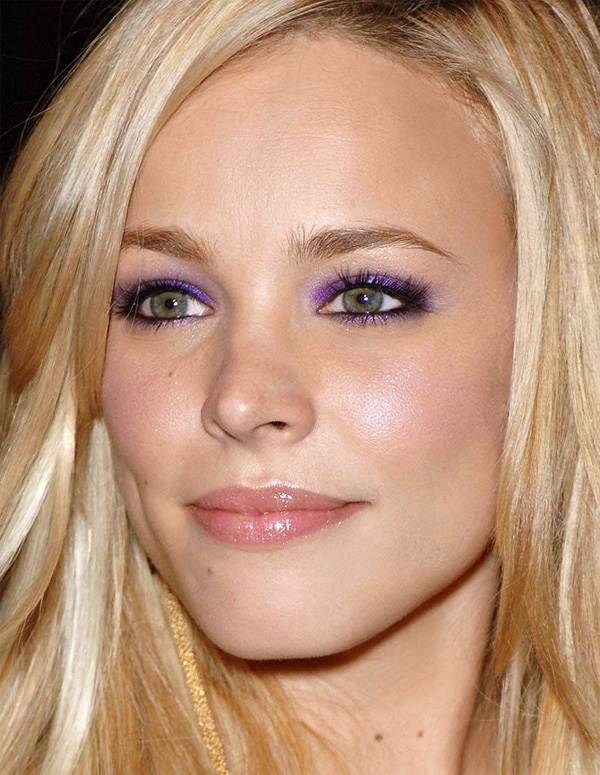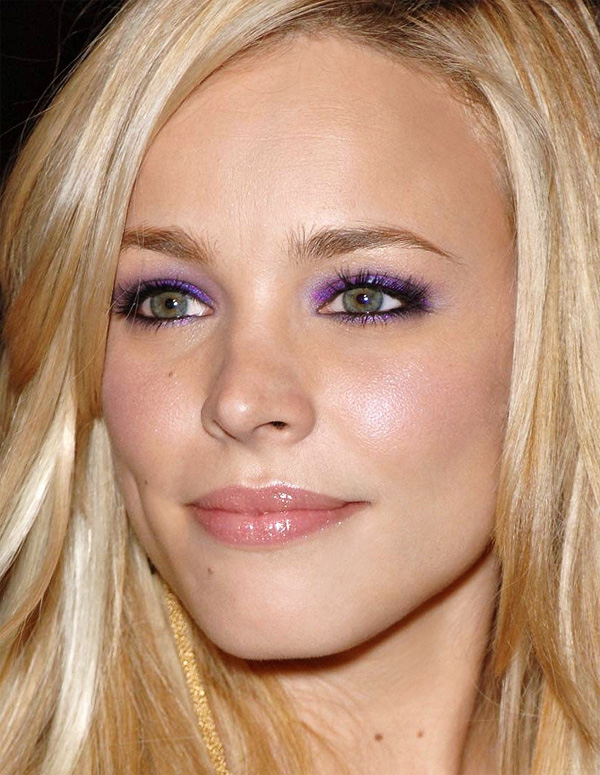 Looks like that Purple is the new black this autumn! So I wanted to find a great purple look. I just loved this one created by Troy Jensen for Rachel McAdams.  Do you want to create it yourself? He used Lilac Sky by Yves Saint Laurent.
What Fall Collections can you check out to get purple eye shadows or eye liners and create such look yourself?  I am here to help you! Let's start:If you are looking for some purple products I recommend you to check out these fall 2009 makeup collections.  You can see their "purple" promo photos and  purple products.
1. Urban Decay Fall 2009 Makeup Collection
2. Nars Fall 2009 Makeup Collection
3. Make Up For Ever Fall 2009  Makeup Collection
4. Dior Fall 2009 Makeup Collection
5. Stila Fall 2009 Makeup  Collection
6+7 Illamasqua + Isa Dora Fall 2009 Makeup Collections
Thess are only some of the variants. You can check out ALL Fall 2009  Makeup Collections and pick up something purple for yourself! Have a great shopping and tell me about the results 😉
And how do you feel about this Fall trend?
Do you have purple eye shadows and use them?
Do you plan to get any?
Or are you indifferent about purple?