Here is a preview of two luxurious palettes – Wild Horses Palette  ($83) from Chantecaille:
Three eye shades, Palomino- a soft, creamy beige, Mustang- a warm chestnut brown, and Black Stallion- a midnight black liner with a whisper of shimmer and Freedom Cheek Shade, a sunset pink.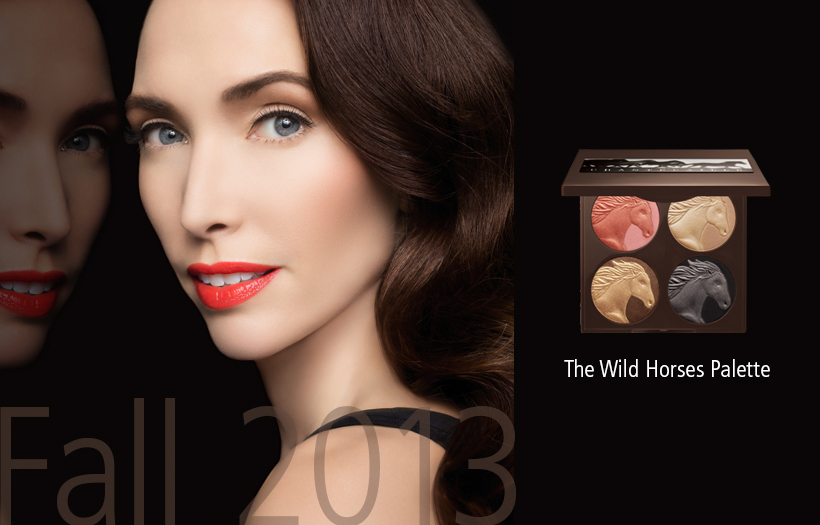 Don't forget that a percentage of proceeds of every Wild Horses Palette sold will be proudly donated to The Humane Society of the United States to help  wild horses.
As for AERIN – here is the palette ($70) from the brand's New York Fall 2013 makeup collection with  three eye shadows:  Barely There, Smoky Navy and Midnight Shine, plus a  Soft Beige  blush.
So which one do you like?