I love discovering new brands, and also products at great prices, this is why I am excited to collaborate with Cosmetify today. 
It is a brilliant service with over  200,000 products from different brands and retailers. And you get pretty much everything:  makeup, skincare, fragrances and beauty accessories. You name it.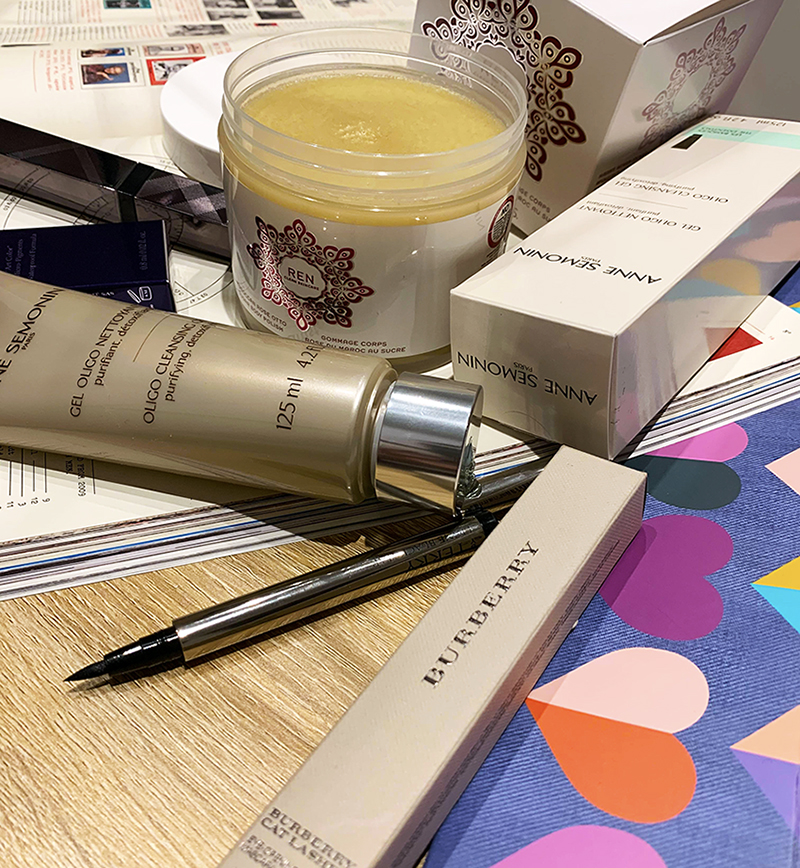 I've already mentioned why I liked the experience with Cosmetify briefly, but let's take a more detailed look.
The discount  information. 
I was allowed to pick up a few complimentary products for this post, and here is what I chose:
Burberry  Cat Eyelashes Mascara for £18.95; originally  £24.00 (22% off)
Anne SemoninOligo Cleansing Gel, £23.10; originally £33.00 (30% off)
BY TERRY Ligne Blackstar Eyeliner So Black £16.95; originally £26.00 (35% off)
REN Moroccan Rose Otto Sugar Body Polish, £22.95; originally £35.00 (35% off)
As you can see, it's very convenient, you browse products from different retailers at once, and can choose the best discounts. I also like the fact that you know how much you're saving straight away. On top of that, you also know exactly  how much  you have to pay for the shipping, as Cosmetify tell you that on their website. This  saves you a lot of time and effort. According to them, the average saving is 34%.
2. Variety of brands.
There are 1710 brands featured. And while, as you would imagine,  I am very well familiar with the beauty brands, I still discovered one that I've never heard  about before, and that caught my attention. And that is a Swedish  brand Löwengrip.   Now what to know more about them.
I was also delighted to see that Cosmetify feature such indie and niche brands, as Linden Leaves, FOM, Estelle & Thild, Ella Bache, I personally am a fan, and am happy about it.
Above you can see a few Scandinavian brands that are included by the service, and  which I would like to try: Ecooking (one of my best friends is a  big fan), Skandinavisk (about time), Björk & Berries, Löwengrip. And it is very convenient to them it all at the same destination, just a click away.
Overall, it's a great service to try. Plus, you still have time to get those Christmas presents [AD] in time, and  for a great price.