Did  you get a chance to catch up on the looks from MET Gala 2013? It was interesting to see how celebs or, rather their MUAs and stylists, interpreted this topic.
I did post several looks on my Facebook already and also wanted to share the look that Jenn Streicher created for "my girl" Emily Blunt.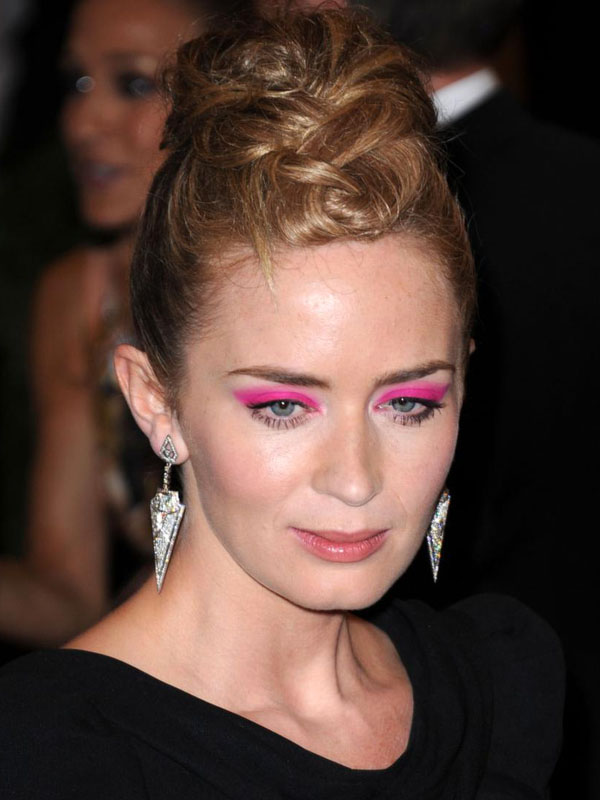 Here is what Jenn says about the look:
"It was Emily's idea to do pink! Her dress was black so we decided to bring out the theme of the gala by playing up her hair and makeup. This was pretty daring – we wanted it to be punk yet glamorous."
Key NARS products used:
Jardin des Plantes Satin Lip Pencil (used on eyes), Desire Powder Blush (used on eyes), Biscayne Park Satin Lip Pencil
So what do you think? Would you wear pink on the eyes? I love how these days beauty products are so multi-functional and I use NARS blushers on the eyes, as well.