This season Givenchy's makeup collection is about black vinyl eye products and gorgeous reds for lips and nails, there is also a cream blusher.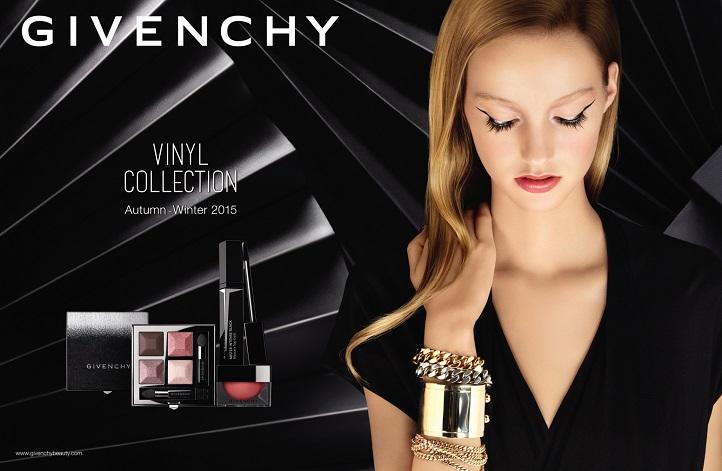 The products are:
Prime Quatuor  Palette Metallic Reflection one matte and three metallics
Mister Intense Black. An intense black vinyl top coat for the lashes.
Liner Vinyl. Thin brush and unique extra shiny vinyl black shade of a liner.
Gloss Revelateur Intense  reddish pink shade with a luminous glossy effect.
Le Rouge Givenchy in 318 and 319.
Le Vernis Givenchy in Rouge Acajou
Blush Memoire De Forme  in Rose Delicat. Smooth and refreshing with 70% water and a delicate fragrance.
This is a very well edited collection of classic reds and some interesting eye products, who doesn't want ultra black & vinyl effect. I actually wonder how the top coat is compared to Hourglass?