Guerlain's Christmas 2014 makeup collection was inspired by the opera and ballet.
Olivier Echaudemaison describes the elegant Guerlain woman in a little black dress, beautiful statement lipstick and a shimmering powder on her décolleté and arms.  You can get your inspiration from Natalia on the promo photo, and re-create the look with the help of brand's new gorgeous products.
Coque d'Or Perfumed shimmer powder body & hair, £55 / €79
Guerlain  reproduced Coque d'Or's original bottle and reinterpreted it in gold-lacquered glass just for this collection.  This shimmering  golden powder can be used on both body and hair. It is scented with the notes of rose, bergamot and patchouli.
Petrouchka Palette Eye & Blush Palette £56.00 / €77
The palette that, according to the brand is as "dazzling as the gilding of the Bolshoi or the Opéra Garnier." It contains five eye shadows and  four blushes: fresh pink and coral revive the cheekbones; rosewood and brown sculpt them to perfection. See it featured here.
Météorites Perles d'Etoile, £37.50 / €49
This year's Guerlain meteorites feature the famous bow inspired by Coque d'Or and come in a golden packaging with six shades of pearls  inside for a luminous glow.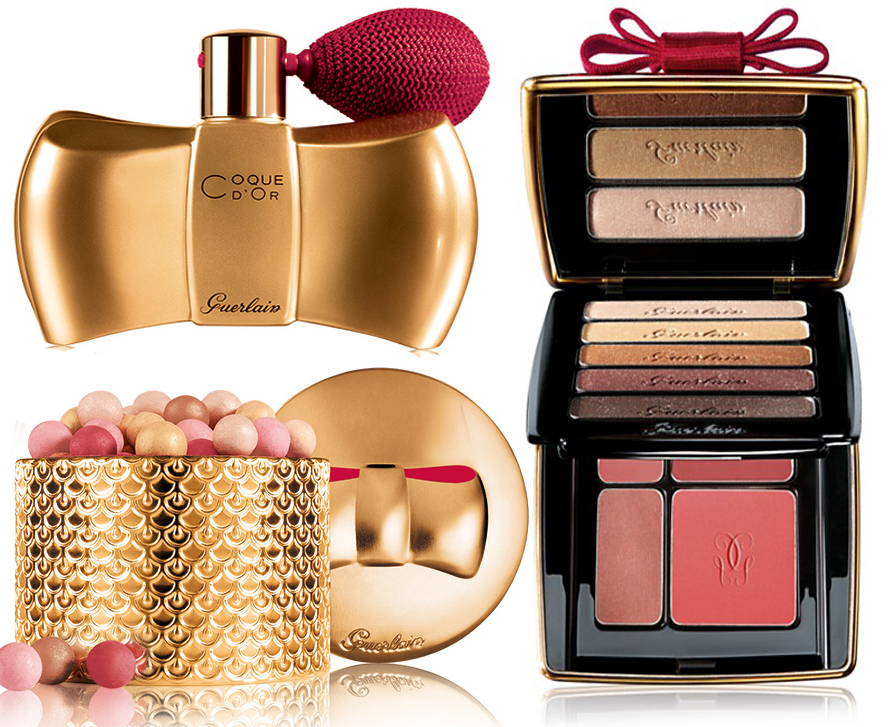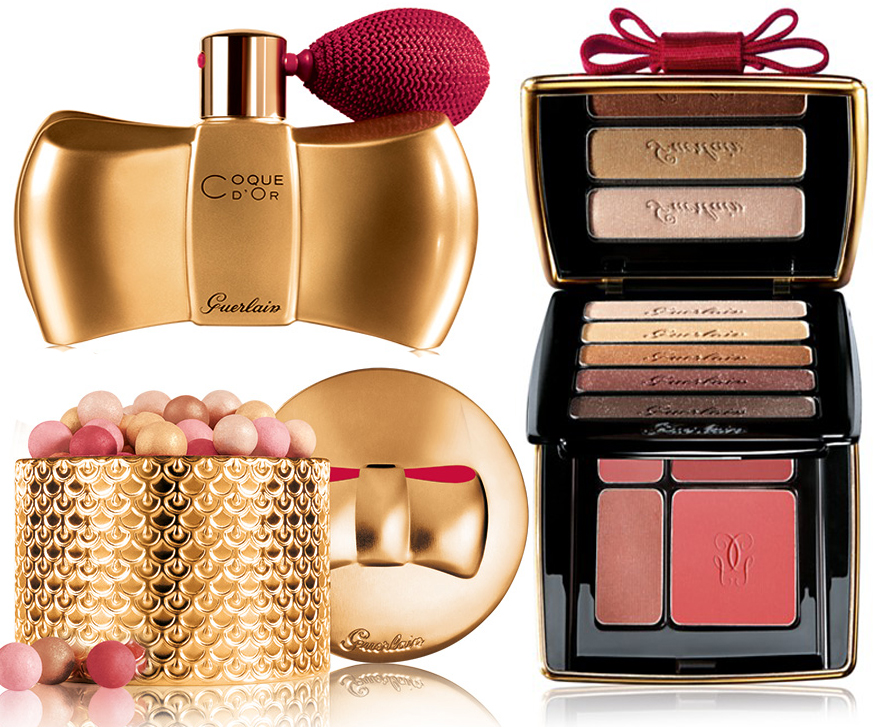 Rouge G Rouge Parade, £33 / €45
Gloss d'Enfer, £22.50 / €29
920 Rouge Parade, a deep black cherry
901 L'Oiseau de Feu, a sheer gloss with golden pearl particles
L'Ecrin 2 Couleurs, £30/ €40.50
10 Cygne Noir  silver black and  plum with copper glints
  11 Cygne Blanc, silvery ballerina pink and frosted white
La Laque Couleur, £18.50 / €23.50
400 Coque d'Or, a metallic shimmering gold
901 L'Oiseau de Feu, a  top coat with a "gold leaf" effect.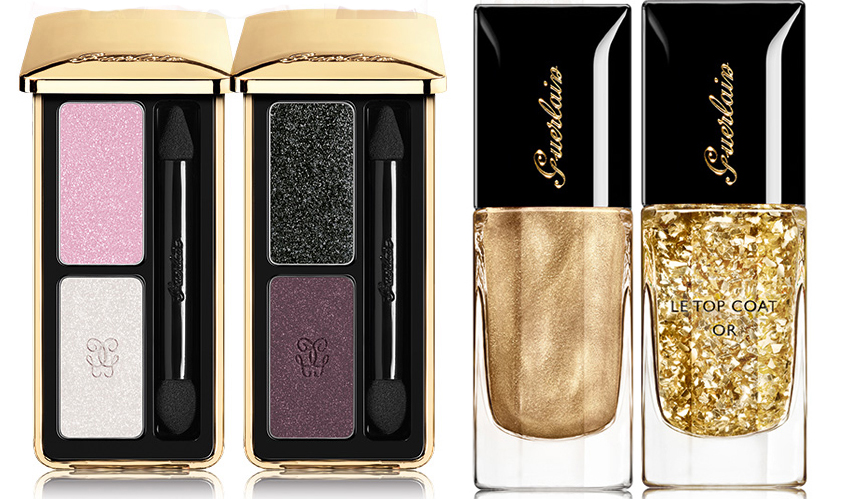 This collection will be available form November  from Selfridges, Harrods, House Of Fraser, John Lewis and Debenhams.