*this is a sponsored post
 It is well known how hard it may be to find the right shade of the foundation, often it can cost a lot, as buying the wrong shade and formula is not an uncommon thing.  However, there are ways to save some money when it comes to buying makeup. For example with couponing websites such as Discontrue.com or RetailMeNot. You can find there numerous promos for all your favorite shops including Kohl's.
And here are  more tips on how to achieve a complexion of your dreams.
Department Store Shopping
During your next department store trip, take three different foundations and apply near the jawline. You'd want to check the shades in the natural light to see the best match. After choosing the one that looks the closest to your skin tone – apply it all over your face to see how it feels on the skin during the day.
Drugstore Shopping
Before heading to the drugstore, keep in mind that there may not be samples available to try, so it is better to find out your skin undertone in advance. Here is a useful video.
There are some more tips:
Girls with pale skin should steer clear of redder shades

 Those with medium skin look best with olive or light beige foundations with warmer undertones.

If you are someone with darker skin, chestnut and sable are recommended shades.
 Use Your Fingers 
Using your (clean) hands is always a good idea as their warmth helps to apply the foundation in a more natural and flawless way, as the product melts into the skin. Even such top make-up artists as Mary Greenwell always follow this tip.
When In Doubt, Use A Sponge
The new generation of beauty sponges can be very useful, too. Especially when you are  using cream to powder foundations or a thicker texture. Just make sure that you don't rub or pull the skin but tap in gently instead. When used correctly – you get a seamless, undetectable finish.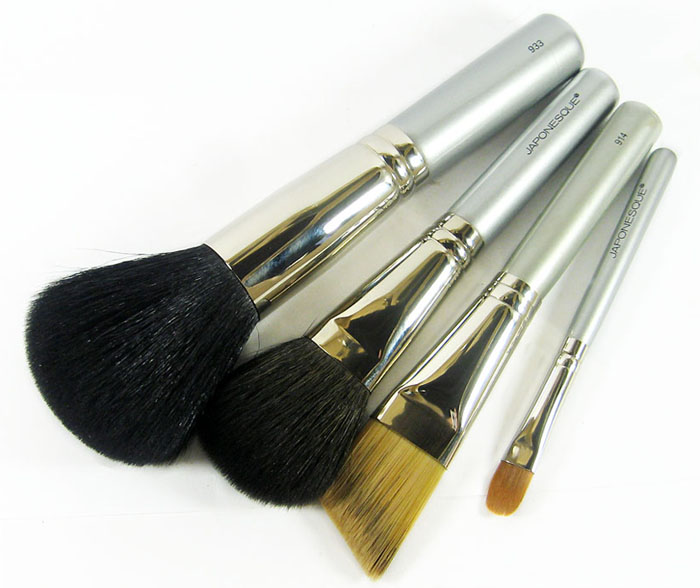 Foundation Brushes
Finally, you can always use a brush, especially for the full coverage foundations, both cream, liquid or powder. Various shapes and density of the brushes help to achieve that polished look we all are dreaming about.