The newest seasonal collection from Illamasqua is called I'm Perfection and  is all about  highlighting the features that we usually cover, such as freckles, birthmark etc.
As the brand explains: "Because life isn't about finding yourself, life is about celebrating who you really are."
Enjoy the beautiful and creative promo images!
This collection includes:
  Speckled Nail Varnishes (LE), £14.50:
Mottle, speckled green
Fragile, speckled blue
Speckle, speckled lilac
Freckle, speckled  neutral
Scarce, speckled pink
Lipstick in Immodest (£16), vivid pink, matt finish
Intense Lip Gloss in Shoot (£14), leaf green
Powder Blusher Duos (£26):
Katie (Candy Pink) and Ambition (Neutral), matt finish, new
Beg (Dusky Rose) and Bronzerella (Copper Broze), matt finish, new
Lover (Soft apricot) and Hussy (Candy Pink), matt finish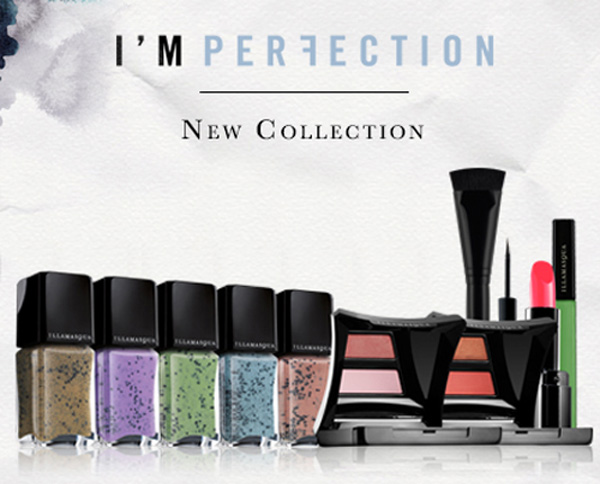 Blush Up Brush (£28.50) ellipse shaped head, designed to tuck directly under the cheekbone.
I am personally intrigued by the blush brush.