Here is, as promised, a new post about a small independent brand. This time let's talk about the Notes of Northumberland.
Back in Autumn our friends very kindly sent these gorgeous wax melts, and I have spent most of the Winter days burning them.
About the Brand
Northumberland is one of my favourite places to visit in Britain so it was really lovely to have a reminder of those memories at home.
NON make luxury candles, diffusers, home scents and wax melts. Moreover, they have a bath and body collection. You can shop by products or by fragrances.
About The Fragrances
While it is very hard to choose, "Holy Island" may have been my favourite scent, just like the place itself (see the photos below). You also gotta love the way the brand describe their creation, you can just tell how much the people enjoy what they are doing.
"Our fragrance is inspired by it's rich history and famous mead drunk by the monks of St Aidan's Monastery . The fragrance encapsulates gentle honeysuckle enlivened by citrus accents and night flowering Jasmine on a smooth musk background.​ "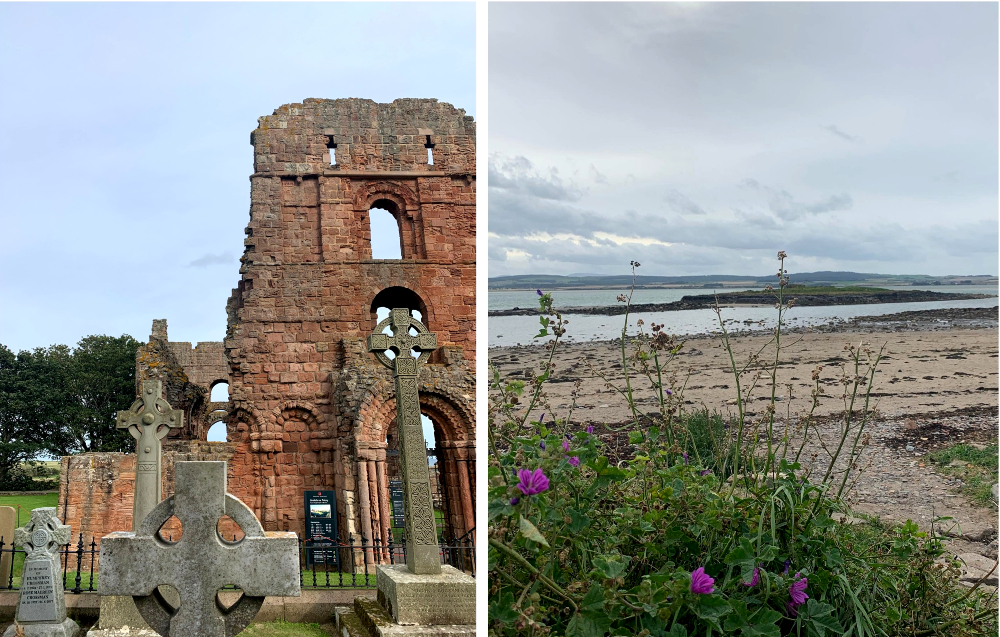 Another favourite has to be "Hadrians Wall". It is a "fresh green fruity floral fragrance with top notes of tagette, tomato leaves, citrus and cassis next to a complex middle of rose resting on a base of musk, precious woods, amber, orchid and plum."
As you can see, the fragrances are complex and unique. Only by reading the description you get intrigued as to how the product smells in real life. And, quite possibly, you'd want to add the places they were named after to your travelling list.
Furthermore – the quality of the products is outstanding. The waxes throw a lot of scent but, at the same time, you don't get a headache and don't feel suffocated by all that fragrance.
The burning is clean. I also found that they last for a decent period of time.
I would definitely recommend Notes of Northumberland. Especially, if you can get your hands on a set with all the fragrances. They are fabulous.