During the lockdow(s) I have been on mission to discover independent/small beauty brands, and to share them with you. And here is the first feature in the series.
Before we start, I have to mention that I've bought all the products myself and am not affiliated with any of the companies. This way I can be unbiased and feature the businesses that I genuinely love.
The first brand we are gonna talk about is Conscious Skincare, a Welsh brand, already mentioned here.
The products I have are Sweet Orange and Frangipani Body Oil, £14 and Grapefruit Lemon and Cedarwood Body Butter, £15. And, let me tell you, I am absolutely obsessed.
Grapefruit Lemon and Cedarwood Body Butter
It is, hands down, one of the best body products I have ever used! The texture is quite unique, it's like a whipped cream – very soft and fluffy. But the product melts once in contact with the skin, and turns into an oil.
Packed with brilliant ingredients such as organic shea, coconut, almond and sunflower oil, just to name a few. Needless to say, that it makes the skin feel incredibly soft and smooth. And don't forget the scent! I find that it's citrusy with a hint of chocolate (it has cocoa butter in it). I also think that £15 for a 250ml of product is a good price.
Sweet Orange and Frangipani Body Oil
I love a good body oil, and and this one sounded dreamy. The oil comes in a glass bottle with or without a pump (235ml) and you can also get a 500ml refill. My [really dry] skin really loves this concoction of a sunflower oil, sweet orange and sandalwood essential oils, to name a few. I don't find the formula to be oily or greasy at all.
While I've only used it on my body so far, I am sure you can use it in your hair, as a mask, or add a few drops in the bath. A little goes a long way, so I expect this to last for ages.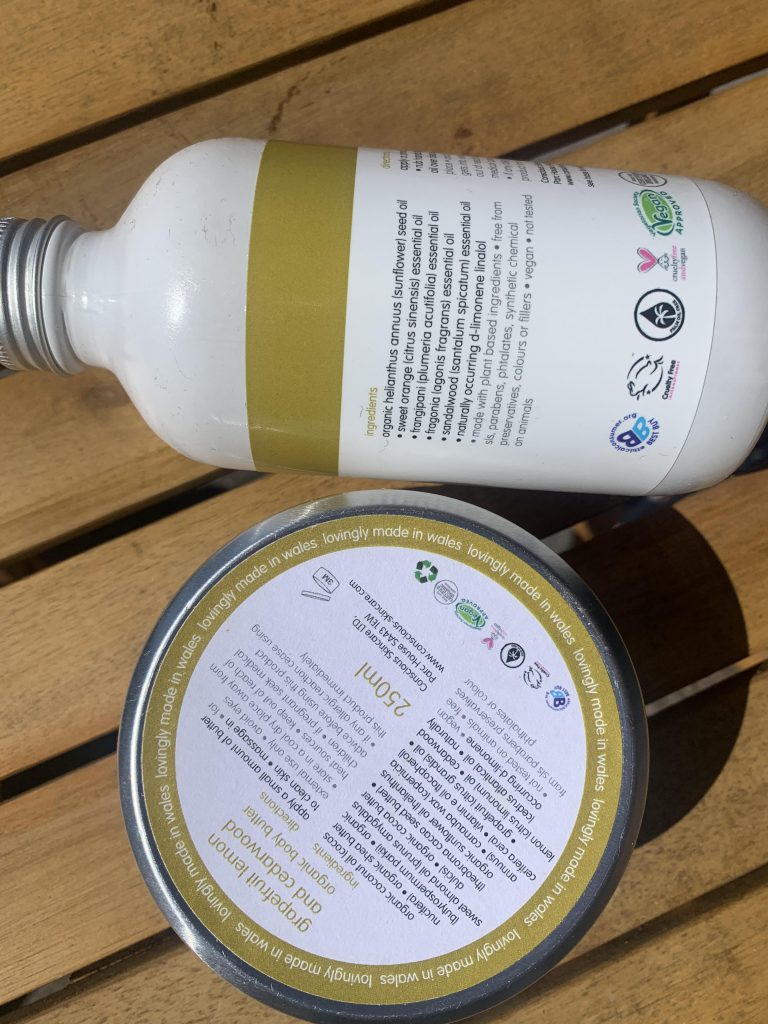 You can read more about the brand, and buy their products from the website.
To finish off this post, I'd love to share a photo from Wales. While it's not from the area where the brand is from, Cardigan, Ceredigion, but it gives you an idea.