I can't think of a more appropriate beauty  product than a relaxing pillow mist for the times we are in. And it seems that I have tried most of them, and would like to share about the newest release. Jo Malone Lavender & Musk Pillow Mist which is a part of recent, LE, lavender collection.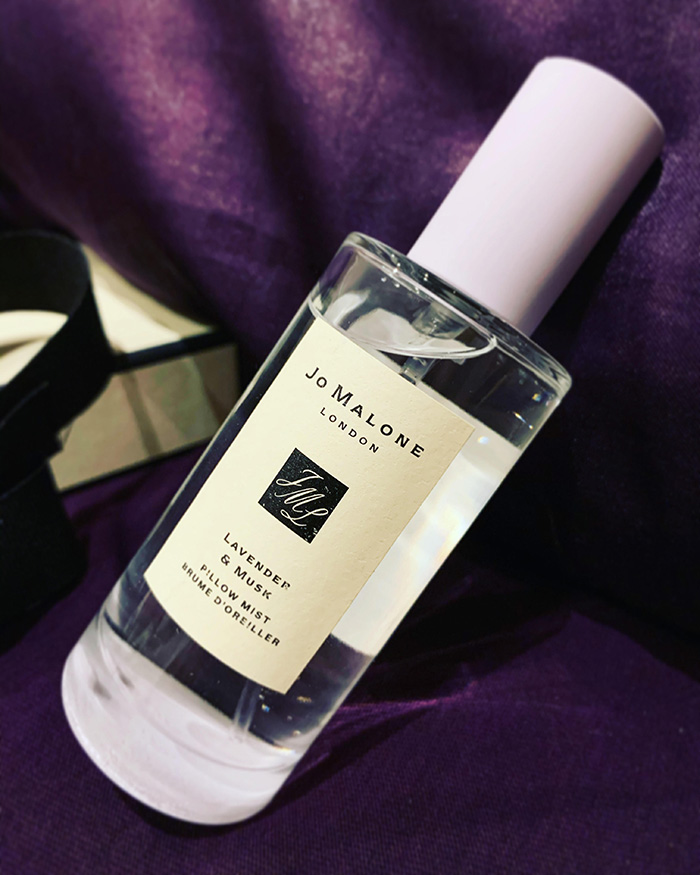 As you would expect from Jo  Malone, it comes in a beautiful minimalist glass bottle with a pastel lilac cap. Unlike their colognes, the pillow mist comes in a round bottle. You can tell straight away that it is a luxury product, and it is priced accordingly – £25 for 40 ml . This is a limited edition so if you want to spoil yourself, now is the time to get it. Jo Malone is available from Selfridges, John Lewis,  Nordstrom and Saks.
I have to say that it is very different from all the pillow sprays I've used before, I could see myself wearing this as a perfume even (however,  the brand says that it should not be used on the skin).  While it does help to relax and unwind, I would say it can be used not just before bed but during the day, too. Especially now, when we spend so much time at home.  It just creates that special, atmosphere, if you will.  Jo Malone go even further, and describe the scent as sensual. And I won't argue, as that is exactly what musk is known for.
Basically, if you are not a fan of the conventional pillow mists which are too predictable, you may love this one. This is not a necessity, by any means, but it is just a great thing to have, it feels very special and decadent.
If you prefer "traditional" pillow mists my two absolute favourites are from Aromatherapy Associates and Therapie.
But back to the Jo Malone lavender collection. Besides the pillow mist, you can also get: diffuer, candle and 3 colognes Lavender & Coriander, Silver Birch & Lavender and Wisteria & Lavender.
While I have not tried these (LE) colognes, I do like the Amber and Lavander cologne from the brand.