With their Spring 2016 makeup collection – From Lancome With Love the brand is definitely aiming at the younger audience with the playful illustrations, tins the products come in and pastel shades.
The promo image with blue and pink shades makes me smile and think of a beautiful spring ahead of us. It looks romantic and carefree, if you ask me. And we all need that…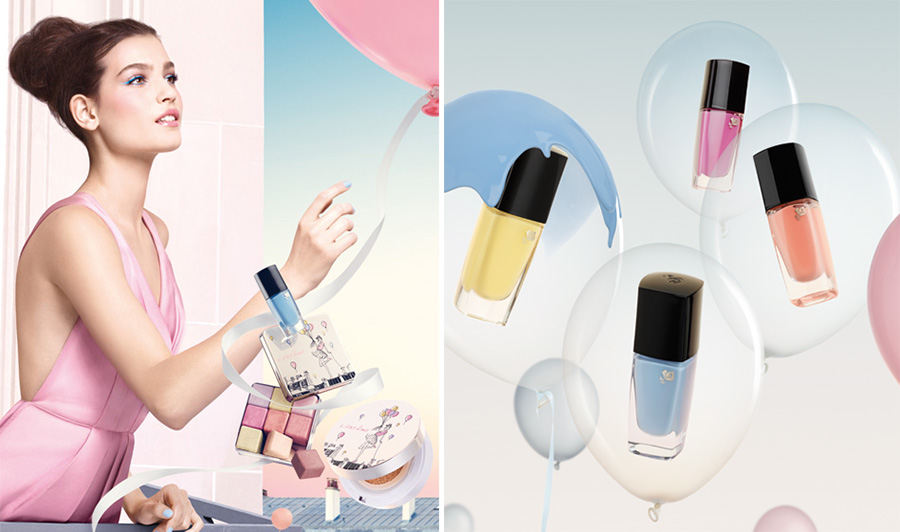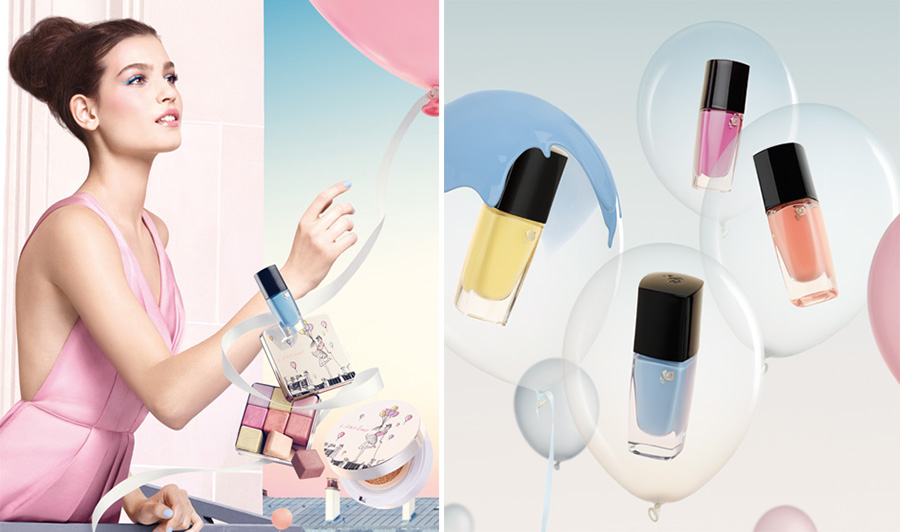 Vernis in Love, £13.50
146 Rose Haussmann
148 Corail de Ville
149 Jaune Grands Boulevards
153 Bleu Ciel Parisien
Here is a video with an  overview of  the collection. Lisa Eldridge demonstrates some of the products in action. Speaking of Lisa and Lancome, have you seen a preview of the Juicy Shaker?
The star of the release is My Parisian Pastels palette (£50/$59). It includes 9 shimmering pastels which can be used on the face or on the eyes.
There are also two cream  My Parisian Blushes  (£28/$39)in 01 Corail de Ville and 02 Rose Haussmann.
Products for lips are:
Rouge in Love, £22
406 Aube de Printemps
407 Corail de Ville
408 Rose Haussmann
Lip Lover, £18.50
406 Aube de Printemps
407 Corail de Ville
408 Rose Haussmann
And for the eyes:
Hypnôse Doll Eyes Palette – Spring Collection, £38/$50
DO12 Paris Merveilleux
DO13 Paris en Rêve
Hypnôse Khôl – Spring Collection,  £19
10 Bleu Ciel Parisien
11 Brun Metropolitan
Lancome is available from   Neiman Marcus, Sephora Selfridges, Harrods, Nordstrom etc.