For Lancome's Spring 2012 makeup collection  Roseraie des Délices Aaron de Mey was inspired by Lancome's founder, Armand Petitjean, rose garden outside Paris.
This collection is all about pastel shades of rose, green and peach. Very Spring appropriate.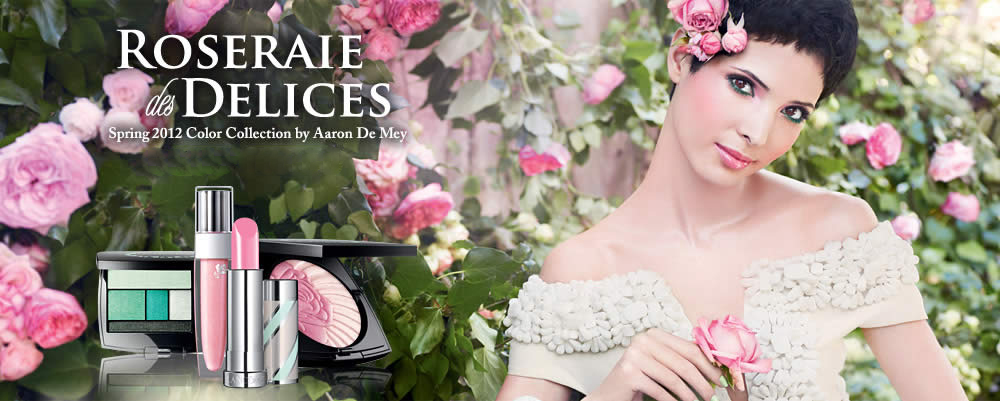 La Roseraie Blush Palette, £32.50
La Roseraie Blush evens out and illuminates skin with a sheer veil. Its rosy shade brightens the complexion, while the peach hues warm the face. The hint of green mother of pearl corrects redness.
Vert Tendresse, delicate pink shades, delicate pistachio and mint hues
Rose Romance, pale pinks and accents of fuchsia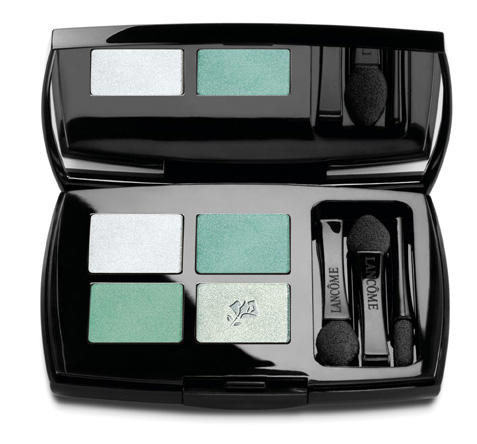 Aaron's Tip: Apply a delicate veil of the paler shade over the whole eyelid simply using your fingertips. Illuminate the inner corner of the eye and the eyebrow arch with a highlighter shade. To sculpt the eye, blend the more intense shade from the lash base towards the lid crease.
French Touch Absolu Lipstick
Based on the 1954 lipstick, 'Grand Canal',  beautiful lipsticks with light texture.
314 Rose Candy, a vibrantly radiant fuchsia
316 Cotton Candy, irresistible bubblegum pink, shown above
318 Sweet Marmalade,  a zesty tangerine orange
Color Fever Gloss
Enriched with plant based ingredients and a lavender fragrance, includes sweet almond oil, which leaves lips feeling soothed and hydrated. .
Aaron's tip: apply Color Fever Gloss directly to lips to bestow them with a sensually glossy finish. The pink and tangerine shades will enhance natural colouring, while the almond green procures a frosted effect – or try it as a top coat over your lipstick.
386 Green Petal
387 Tangerine Petal
388 Rose Petal
Le Vernis
29 Green Almond
30 Rose Tangerine
31 Rose Macaroon
Available at Lancôme counters nationwide from 1st January 2012. The face of the collection is Hanaa Ben Abdesslem.
I want the green lip gloss a lot!