I am absolutely loving this new Laura Mercier Belle Nouveau makeup collection for summer 2012. It includes some very gorgeous pastel shades.
Although I don't really wear pastel shades myself, I'd love to play with these eye shadows, they look amazing.
Sheer Crème Eye Color, $22
Aqua Pastel
Grey Pastel
Mauve Pastel
The baby pink and bright pink glosses –  something I'd like to have, too.
Lip Glacé, $24
Camellia
Orange Tulip
Lotus Blossom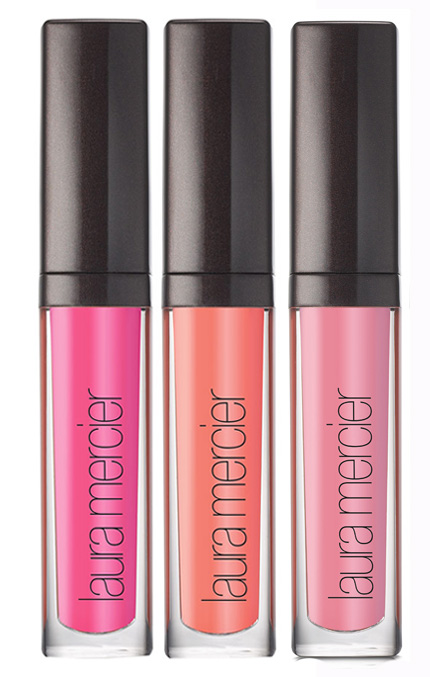 Crème Lip Color, $20
Nude Beige
Nude Coral
Nude Pink
Caviar Stick Eye Color in Turquoise, $24
Copper Glow Sheer Crème Bronzer, $35
Nail Lacquer in Lavender Cloud, $18
Unfortunately, I don't have the prices in the EUR or GBP yet.