Laura Mercier's  Kohl Eye Pencils are favourites of a lot of people and I can totally see why.
I have five (mini) pencils and would like to show them to you today.
The colours that I have are:  Black Violet, Brown Copper, Stormy Grey, Stone Slate and Black  Gold. And here is how they looks like.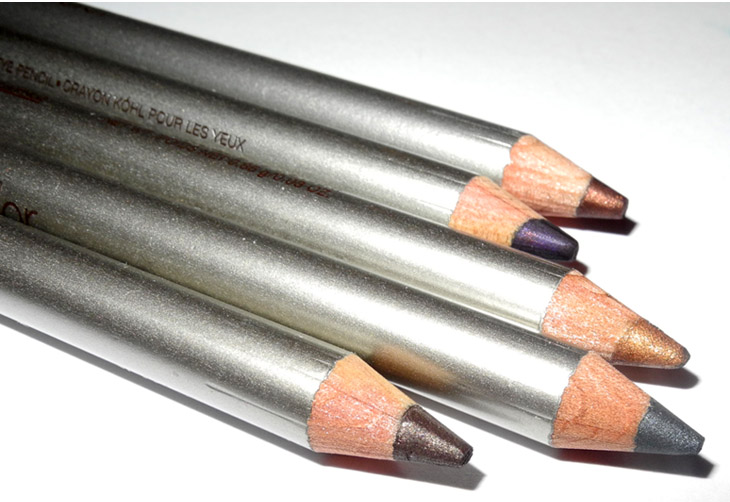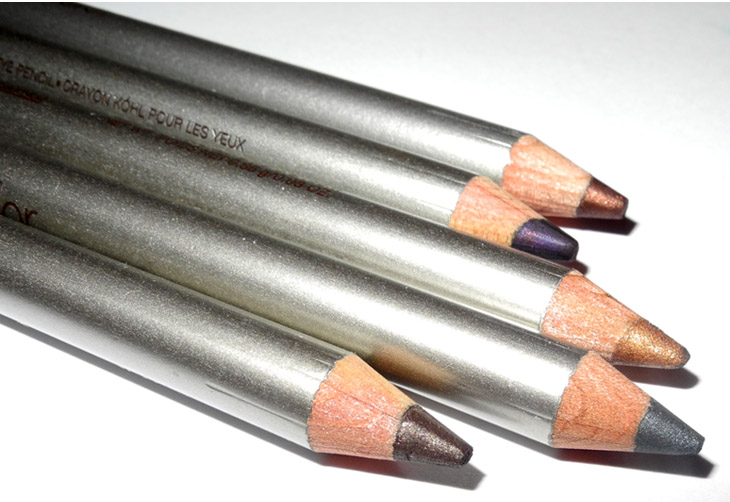 These have a very soft and creamy texture and glide on easily, without dragging the skin.  They have a fantastic pay off and gorgeous colours. Yes, the colours are definitely fantastic, all five of them! I imagine that blue and green shades are to die for, as well!
I would suggest kohl pencils for a quick smoky eye, you could use them on their own or with the eye shadows on top, looks great either way.
Brown Cooper, my personal favourite now lives  in my makeup bag and only two other eye pencils stay there on a regular basic, so it says a lot.  Plus it also looks great with Bejellewed Skylark that I use all the time
I like how Laura Mercier's pencils stay on me, but you may want to use a primer if you have oily eye lids.
Here are the swatches:  Black  Gold, Brown Cooper, Black Violet, Stormy Grey and Stone Slate.
The price of each (regular size) is £15.50/ $20. There are four more shades available.