When I first heard about the Linden Leaves, a beautiful skincare range from New Zealand, I  really liked pretty much everything about the brand.
I loved the clean and sophisticated packaging,  the series that the products are divided into and the story behind the brand. Plus they also have two series for men – Pure Man and Rugby.
I also liked their website,  it gave me this idea of a natural and soothing skincare line. There are actually a lot of products to choose from so it was very hard. But I've decided to try the scrub from the Herbalist line which is called Sugar Salt Exfoliating Body Rub and the Memories Body Oil from the Aromatherapy Synergy range.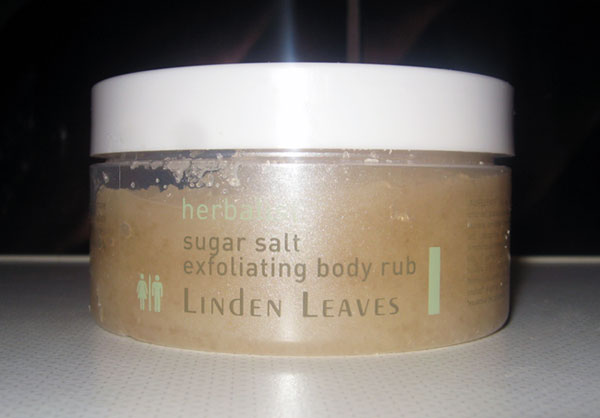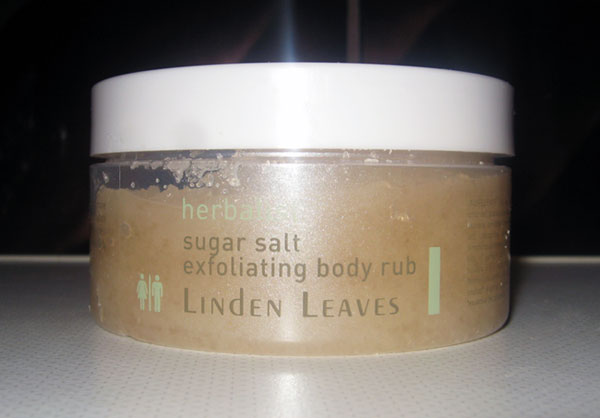 Herbalist  Sugar Salt Exfoliating Body Rub, €23.53 (200g / 7.05 oz)
It's great to have a sugar salt scrub as most are just sugar or salt, so now you don't have to choose. The first thing that I've noticed about this  product – its unusual and rather strong scent. I can't quite describe it but I'd say that Herbalist is a great name for this product.
The rub contains essential oil of basil ('to stimulate circulation and invigorate'), clary sage ('to ease muscular aches and relax and de-stress the mind'), and evening primrose oil ('to nourish and hydrate').  Other ingredients are: jojoba oil and sweet almond oil ('to moisturise and soothe inflamed skin').
This is a really lovely product,  I find that it effectively but gently exfoliates my skin, leaving it smooth and ready for a moisturizer! It doesn't hurt or damage the skin as it contains essential oils.  As for the scent, I don't think that I've had anything with a similar one, but,luckily, I like it. I find it calming and relaxing!
 Memories Body Oil , € 31.93 (250 ml)
Now this is a very unique product. Although I do have lots of creams/potions/lotions/you-name-it, all of my guests are instantly driven to this beautiful body oil which contains real roses inside! It is impossible not to notice it!
The body oil contains organic rosehip and avocado oils,  pure sweet almond and apricot kernel oils, it has no synthetic colour or preservative, or mineral oils.
I  love using it after the shower or bath and 'Memories'  leaves my skin really soft and moisturized. Plus I don't have to wait for a long time until I can put my clothes on. As for the scent – it's really amazing – it's a blend of  rose, geranium and ylang ylang which actually stays on the skin for some time! What is not to love?
I am actually very lucky to have small samples of other three body oils and they all are simply divine! I don't even know which is my favourite.
Absolute Dreams infused with a mellow blend of lavender, sandalwood, cedarwood and orange;  this oil contains real flowers.
In Love Again infused with a sensual blend of neroli, vanilla and sandalwood; this oil contains real tamrillo and strawberry.
Memories infused with blend of rose, geranium and ylang ylang; this oil contains real roses.
Pick Me Up infused with a rejuvenating blend of mandarin, petitgrain, rosemary and lavender;  this  oil contains citrus and fruit.
Overall, I am very impressed with the products, really enjoy using mine and would totally recommend you checking out Linden Leaves website.