Since I have very dry skin, body moisturizer is a must have for me, otherwise my skin feels tight and looks patchy.
Today I want to show you the product that I have been using quite a lot recently – L'Occitane Shea Butter Ultra Rich Body Lotion.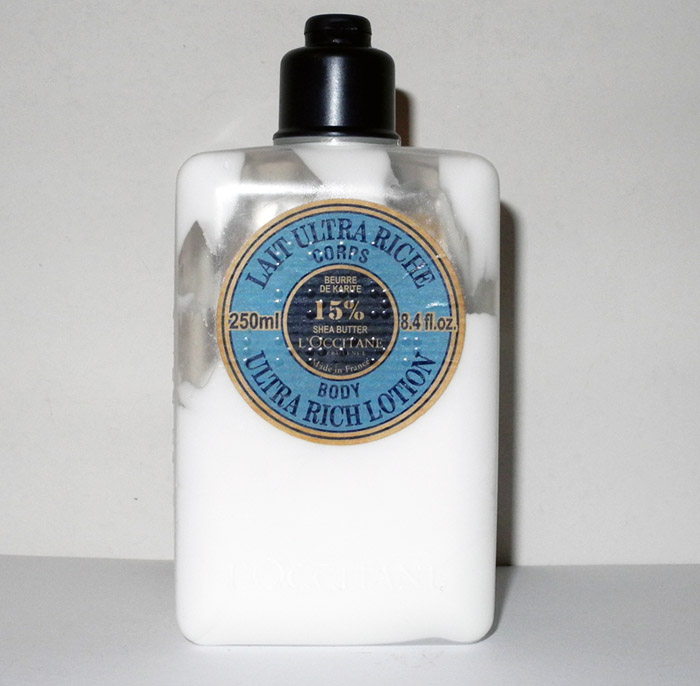 The texture is light and non-sticky  so it absorbs very quickly, at least this is the case with me. Besides shea butter, it also contains  natural honey and apricot oil which moisturize the skin and leave it smooth and soft.
However, for the cold season I find that it's not nourishing enough for me, so I like to stick to my body butters and creams. But it will be a great lotion for warmer months because of the non-greasy formula.
The scent is not overwhelming (jasmine and ylang-ylang) so will not  conflict with your perfume.
Here is the list of the ingredients:
The price is £20/$30 for 250 ml