I absolutely love this look Pat McGrath created for Gucci runway at Milan Fashion Week. It is so simple and yet amazing. I even like the clumpy lashes in some way. But the lips… oh the lips, they are gorgeous.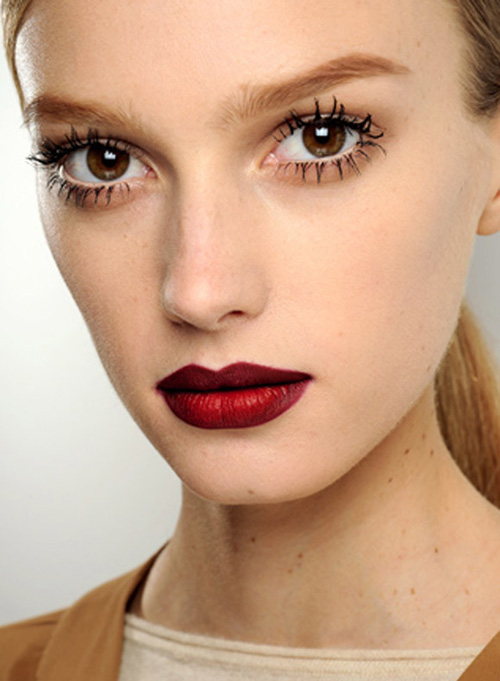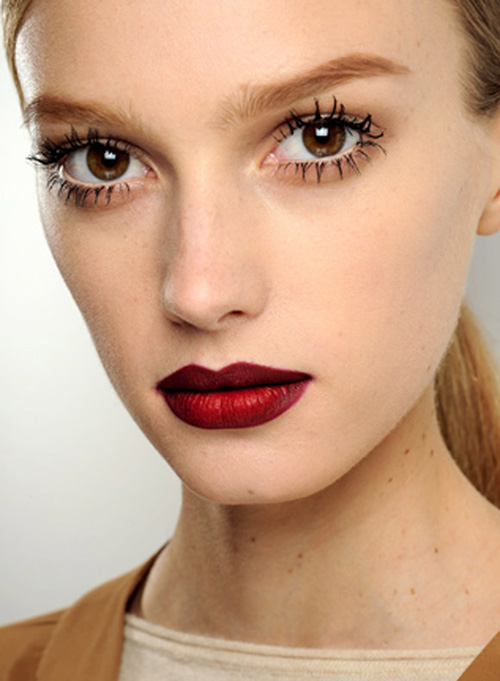 Last week I got myself a very dark matte lipstick and was wearing it to my parent's. They both had different opinion about it. My Mama said that I looked like a vampire and my Dad though that I looked like an actress. Interesting ideas. As for myself, I love it and I think it looks nice as long as you know how to wear it. Because dark lipstick can really make you look bad if you are not careful with the application.
Here is one more look
I like it much better on Sigrid Agren (first photo) than on Monika.
And what about you? Do you wear dark lips or red is the maximum you can go for?