Make Up For Ever  just launched the newest addition to their range which is Aqua Rouge Lipstick.
You can choose from twelve waterproof & very longlasting lipsticks. One end has a matte lipstick and the other end has a clear top coat. These are promised to be comfortable and non drying.
The shades are: #1 Nude Beige, #2 Rosewood, #4 Chestnut, #5 Beige Brown, #7 Pink Brown, #8 Red, #9 Burgundy, #10 Matte Raspberry, #11 Matte Dark Raspberry, #13 Purple, #14 Light Rosewod, #15 Pink.
Each retails for £19.50 and you can already get them at gurumakeupemporium.com
By the way, Aqua Rouge numbers match up with the corresponding numbers in the Aqua Lip Pencils.
And here is a preview of the brand's Fall collection which is called Black Tango. I could not love the name more!
Besides the new lipsticks, there is a cream palette and three nail polishes which look amazing.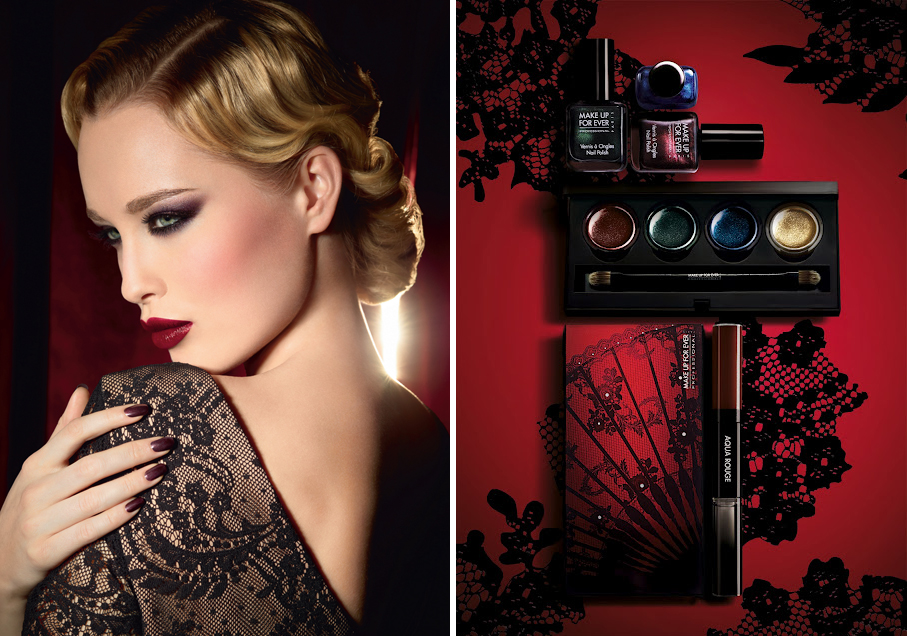 Image source
I really love that more and more brand are launching their nail polishes!