How absolutely gorgeous is the new Arty Blossom palette from Make Up For Ever? It is definitely my personal favourite product from the brand they released recently, for sure.
Here is the colourful and creative promo on the Spring themed green and blue background.
But what about the palette?
You get eight shades with different texture and finish, including a new  formula of luminous eye shadows.
There are six LE shades: Gold Plum, Gold Beige, Fresh Peach, Fresh Pink, Fresh Pink, Pearly White and two existing shades Metallic Copper and Pearly Turquoise.
You also get two mini eye brushes, which actually look really decent based on the promo, unlike most brushes that come with the palettes.
This all comes in a stylish pink packaging with the red lips on top. Looks like a makeup lover dream item.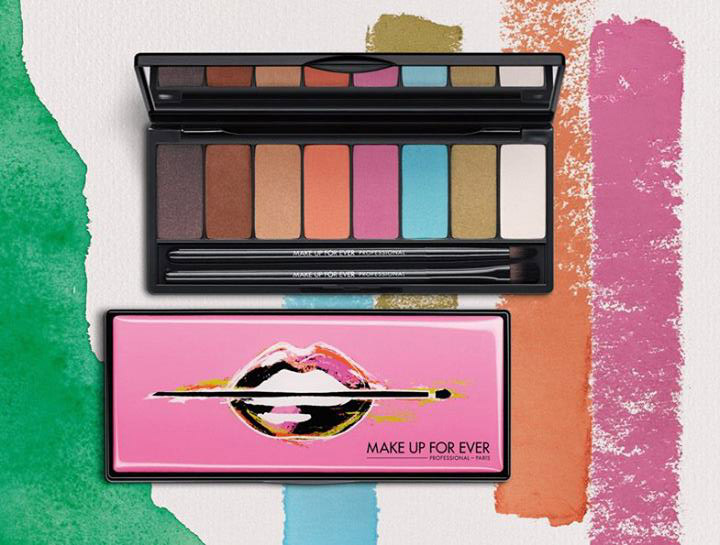 Do I need it – definitely not. But do I want it – oh, yes!