I've posted about the 2-in-1 cheek and lip products, and about Rouge Bunny Rouge sending me all the shades of their new gorgeous Blush Wands FLOWERS & PORTRAITS (which were already featured in my summer favourites) on my Insta a while ago. So here is finally a review with swatches.
I am a big fan of the brand anyway but this launch was something else, I literally love everything about it. First of all, the RBR play it classy and name their products after the great artists ( I am the biggest fan of Vrubel and Klimt btw), which, as a person who has a degree in culture and arts, I really appreciate.
Also, they stay true to themselves and release that chic decadent packaging with a big attention to the detail. The fact that the outer packaging was red this time made me  very happy indeed.  In my opinion, when it comes to luxury beauty, every little detail counts, and RBR are well aware of it.
This is a relaunch of the blushes but I couldn't find the "original" version anywhere so, from what I remember, this formula is lighter and delivers a more intense colour payoff.
The blushes are not sticky, oily or greasy, they are more of a cream-to-powder finish. The wax and oil based formula allows a seamless application and an easy blending. You get that natural finish which looks like your real blush, not a makeup product sitting on top of your skin. The easiest way to fake  achieve that" healthy glow" because, let's face it, with a modern busy and stressful life  it's not that easy.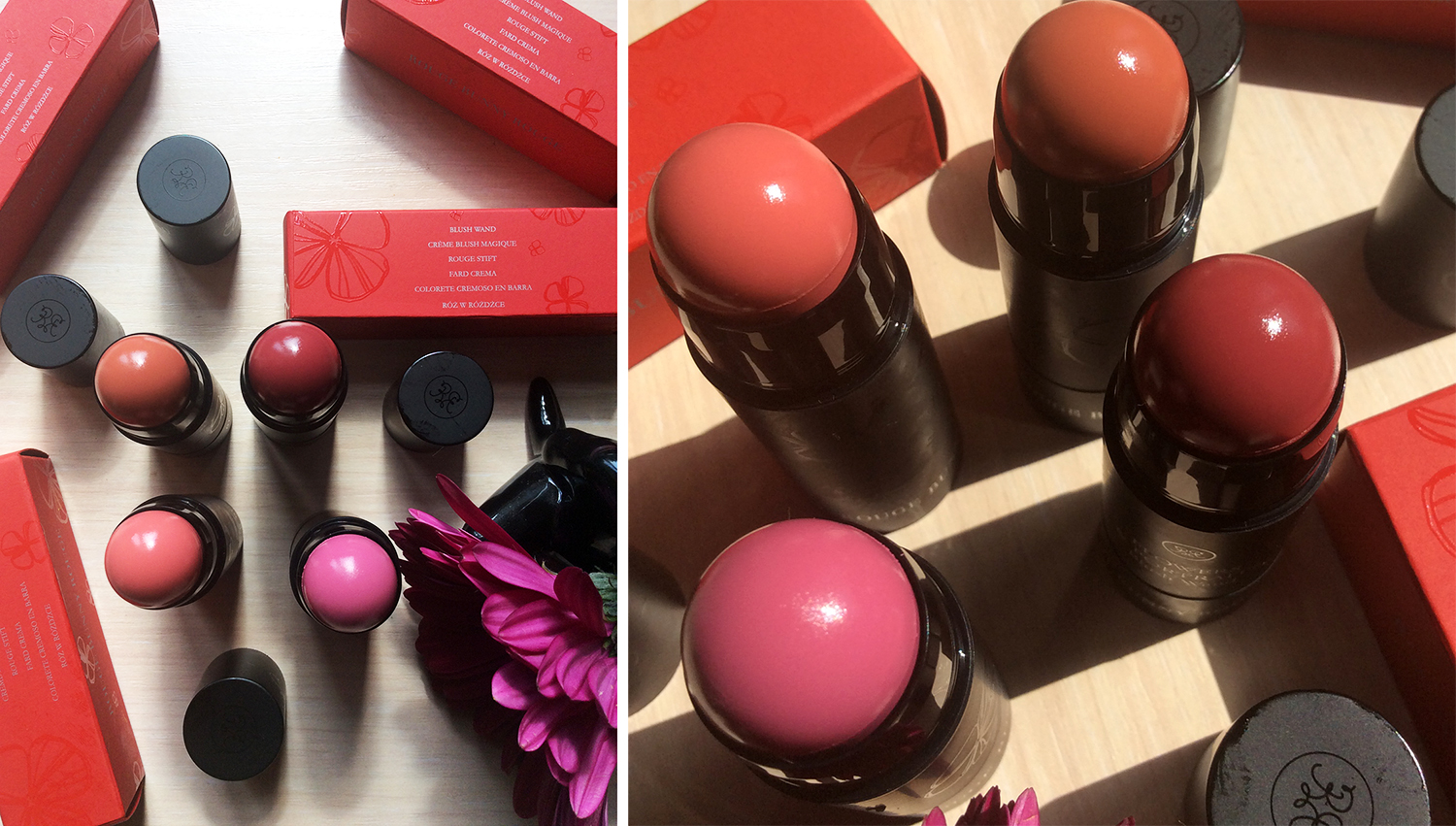 My favourite thing is probably the fact that you can actually wear these on the eyes, lips and face. While I do prefer them on the cheeks, they look pretty cool as a lipstick, I'd suggest patting it in with the fingertips.  They are equally cool on the eyes! And, since I've had them for a few months before writing up this feature, I've had enough time to experiment with the looks. I've also tried mixing the shades together, and even applying all four  at the same time just on different areas. And that's how makeup should be. Fun!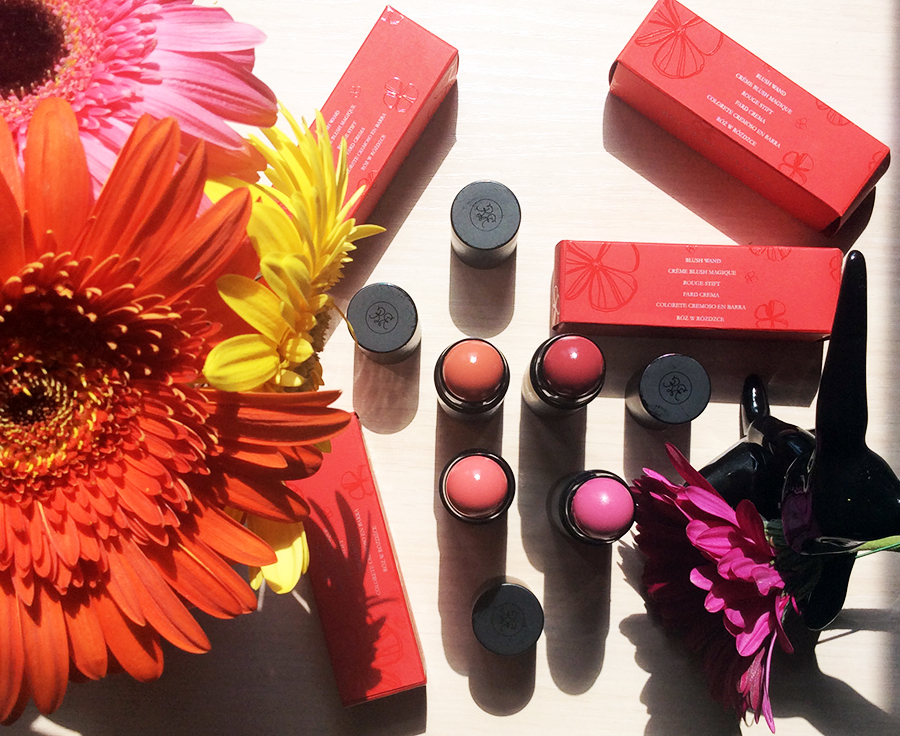 Finally, let's talk about the colours. I was honestly trying to decide which one was my favourite but I just can't. They all are so absolutely beautiful. I choose a shade depending on my mood and look I want to create.
The description of the colours was provided by RBR:
KLIMT (Formerly: 'Manet), semi-transparent, medium warm rosy coral
RENOIR (Formerly: 'Vermeer'), semi-transparent, medium soft rose petal pink
ROSSETTI (Formerly: 'Titian'), semi-transparent beige-rose with the barest hint of peach
VRUBEL (Formerly: 'Rubens'), semi-transparent, medium sangria, with ice – Great on cool, medium and darker skin tones
I hope my swatches give you an idea of how the product looks on the skin. You can also watch this video from the brand to see Blush Wand FLOWERS & PORTRAITS in action.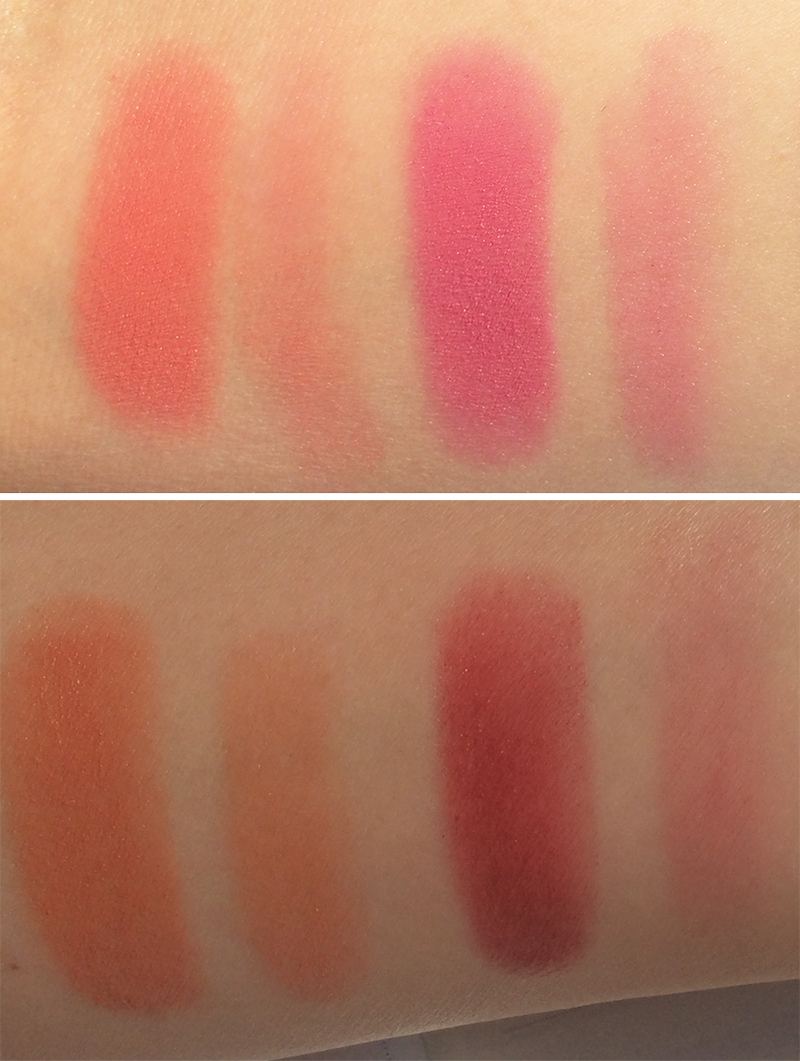 Each is €31 from the website