I am a huge fan of Givenchy lipsticks, and have been for years. Slick and sophisticated leather design with a rock n roll vibes? Yes, please! It is just very me. I have several Givenchy lip products, and last year a friend of mine very kindly gifted me Le Rouge Liquide. And it is love at first sight.
The formula is phenomenal. It is nothing like your average liquid lipstick which sucks the life out of your lips, feels dry and sometimes even looks crusty on! Le Rouge Liquide applies like a dream and feels soft and cushion-y on the lips, not drying at all. It's almost like a whipped cream or a mousse kind of texture. It gives a velvet finish. I would even call it moisturising (hello, hyaluronic acid). It also stays on nicely during the day.
The shade I have is called 106 Nude Taffetas which is just beautiful. For me it's an everyday my-lips-but-better kind of shade. It doesn't wash you out but, at the same time, is subtle enough to go with pretty much everything. You can see me wearing it on my Instagram in the highlights called "Makeup".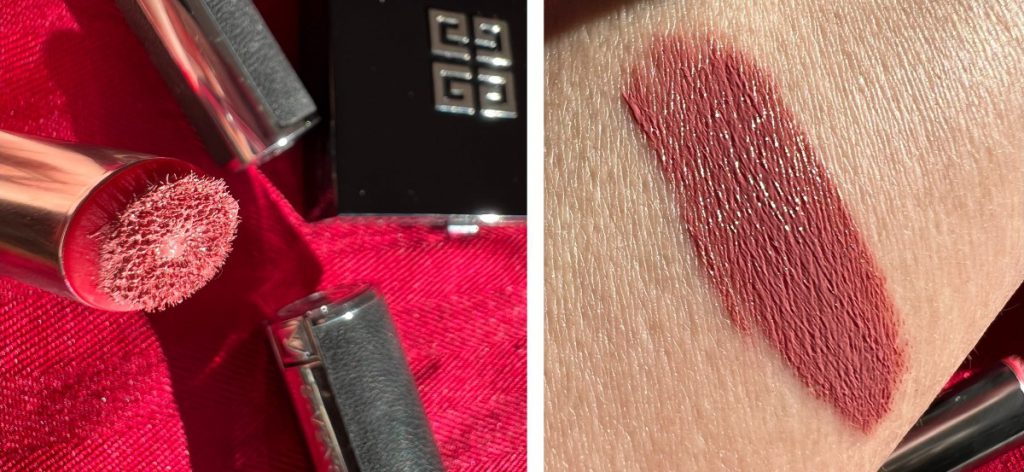 I did not wear lipsticks that much lately, for obvious reasons, but whenever I felt like doing so, it was almost always this. Definitely my favourite lipstick of 2021!
Important to mention that the lipstick has quite a strong scent which may not be for everyone. I do love it, however.
The price is £29 from Boots