Oral hygiene is crucial for me, and I always try to take a good care of my teeth. And one of my latest discoveries are these Acca Kappa brushes, they were recommended to me, and I've been suing them ever since.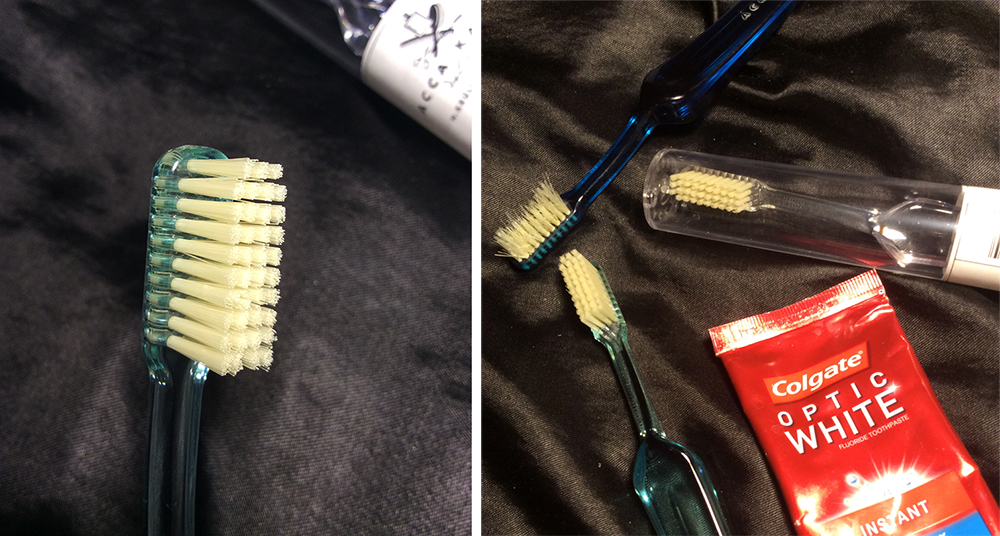 There are a few different collections but I have bought three shades from the  Lympio Collection: Aquamarine, Ice Blue, Turquoise, and they were soft, medium and hard. There is also Ocean Blue (not featured) colour but I just wanted to get those three to figure which one I'd like the most.
And the answer is medium!
I have used so many different tooth brushes from cheap as chips to some high end ones but I think these have to be my favourite to date.
I just find that they are superb at cleaning teeth! The size and the quality of the bristles are also great.  And they look cool, too. Acca Kappa brushes  come in a handy clear and stylish tube which is not the most important thing, I get, but a great bonus. There is not that much more I can say, as I am not a dentist. But I will definitely be getting those, until I find something else I love as much.
I was trying to find a stockist but can only see them  at the brand's website for €8.
And by the way, since we are talking about the oral hygiene, the toothpaste I really love is Colgate, the whitening one which come in red rube (there are a few options), I have been using those for years, and really love them.