Recently I was re-organizing my beauty products and realized that I have quite a few blue nail polishes. In fact, considering that I have around 100 in general, 14  is not a small number.
Actually I am not a collector [when it comes to lacquers] and try to make sure that I don't have a dupe before buying a new bottle and the photo below actually proves my point. Can you see that they all are very different?
So I have decided to show you my top 3:
Rimmel Lycra PRO Nail Polish in Blue Vogue
This is a gorgeous deep shimmering navy blue, such a chic and sophisticated shade, in my opinion.  I really love the formula which is very long-lasting. See it on the nails.
Collistar Gloss Nail Lacquer Gel Effect in 571 Blu Grintosa
I was looking for a creamy cobalt blue shade for some time and knew that I had to get it when I saw it!  Love the glossy finish of this polish when it's applied.
 Rimmel 60 Seconds Nail Polish in Sky High
I think Rimmel make amazing nail polishes and they are definitely among my favourite. Sky Blue is a vibrant bright and clear blue, if that make sense.  Mani with it.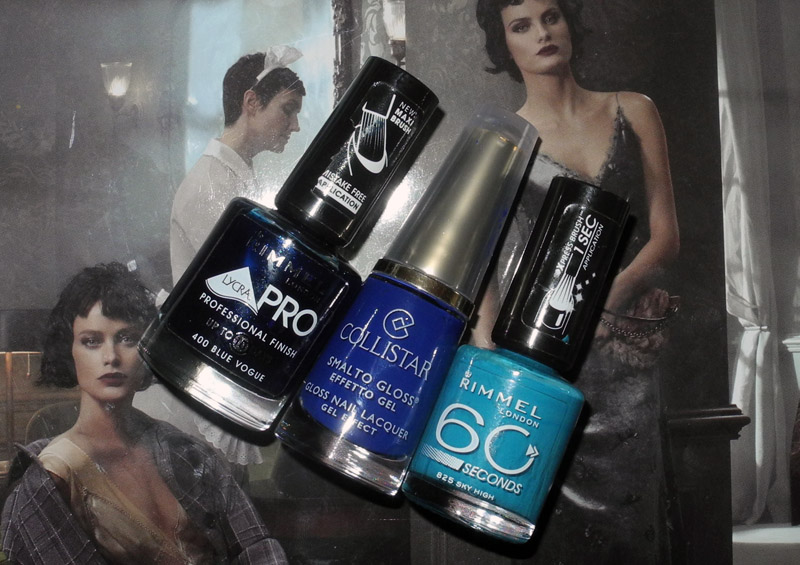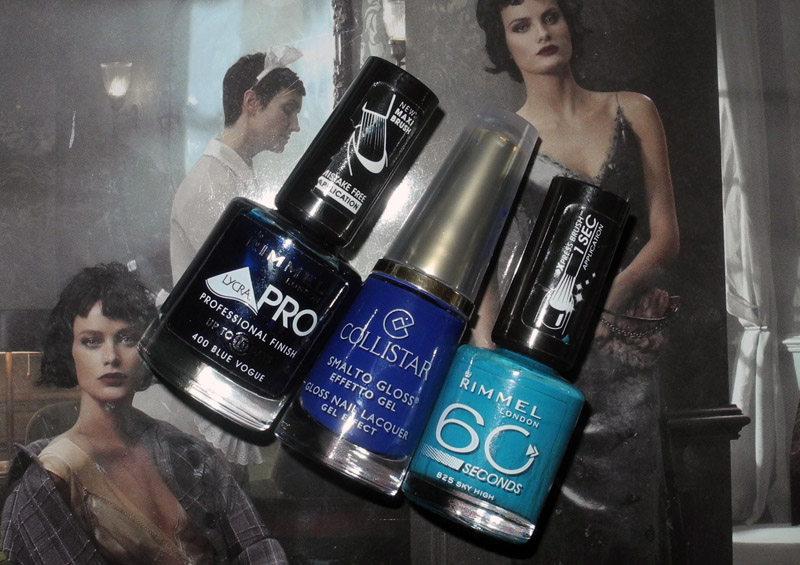 As you can see, unlike makeup, I usually buy cheap(er) or pro nail polishes. And, in my opinion, these days high street brands have some very good formulations and shades.
Is there a blue shades I have to have? 😉